Shop online at www.treacyscarpetsandfurniture.ie Carpets, Timber, laminate and Vinyl floors, Mattresses, beds and bedroom furniture, dining room, sui...
Weekly News 21st Aug 2017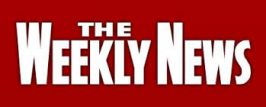 21 August 2017

KILMOGANNY BRIDGE CLUB: The results of Wednesday 16th August were: 1st: Ellen Delahunty & Emer Wallace; 2nd: Nellie O'Shea & Philip Brennan; 3rd: Nicholas et al. Visitors are always welcome on Wednesday evenings at 8.00 p.m. in St. Eoghan's Centre, Kilmoganny. Partners will be provided on the night.
PARISH NEWSLETTER CLICK HERE!!!
KELLS SCOUTH BBQ will take place on this Sunday 27th August beginning at 4.00 p.m. in Shirley's, Kells. Your support is very welcome.
KINGS KELLS CHARITY CYCLE would very much appreciate if anyone wants to help with the event which takes place on this Saturday 26th August in Kells Village in aid of Cois Nore Cancer Support Centre Kilkenny. There are four cycle routes to choose from 116km, 80km, 45km/ 40km and a family cycle of 7.5km. Registration is now open on www.kellskings.ie.There will be music in Delaney's Bar Kells provided by Smiggy and Willie and a DJ to follow on the 26th August. There will also be a raffle and games on the night with all proceeds going to Cois Nore. Due to their huge success last year, the younger Kells Kings volunteers will have the 'Forget Me Not' bags that will be used to light up Kells Bridge on 26th August beginning from 10.00 p.m. The bags can be bought in Bob's Shop Kells, Sean Delaney's Bar, Mill Cafe, The Crèche in Kells and An Bláthanna Béag in Stoneyford and in the village on the day of the cycle. Bags cost €5 each and all proceeds go to Cois Nore. The bags may be personalised with messages for loved ones. For more information please check the webpage http://kellskings.ie on facebook page by searching for Kells Kings or you can contact Mary Theresa Power on 0857517734
TIME TO PLAN FOR DARK EVENINGS: When the days shorten and the nights lengthen, especially from October, the present time is opportune to plan for some indoor activities which have positive benefits. Mental stimulation, which is not strenuous, like learning to play Bridge is a very beneficial activity. Bridge lessons, ten in total, will commence in St. Eoghan's Centre, Kilmoganny on Wednesday 4th October at 8.00 p.m. No previous card playing experience is required. For further information contact 087 – 2257498.