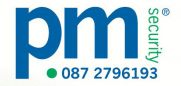 For all your security needs contact Padraig Moore on: 087 2796193 or pmsecuritysystems@gmail.com... ...
/
/
Dunnamaggin Hurling Club/ Kilmoganny Football Club
Dunnamaggin Hurling Club/ Kilmoganny Football Club
Welcome to Dunnamaggin Gaa Club Website. Since 1886 a variety of teams and clubs have developed and evolved into Dunnamaggin Hurling Club and Kilmoganny Football Club. Supported by and serving the parishes of Dunnamaggin, Kells and Kilmoganny.
Club Sponsor

Latest News

12 June 2018
Piltown Tickets The annual Hurlers Coop draw tickets (Piltown Tickets) are now on sale. The tickets cost €50 of which €25 goes directly to the club. For this you are entered into 5 draws of

26 May 2018
Many thanks to the 20+ volunteers who helped give the GAA club a clean up over the weekend. There was a huge effort put in over a few days and the Club are very thankful for your time and efforts. Man

24 May 2018
U13 Footballers crowned Co. Champions The Kilmoganny U13 footballers were crowned county champions in Thomastown on Thursday 24th May in a pulsating game against Bennettsbridge. Bennet

12 May 2018
Kilkenny v Offaly, Nowlan Park, Sunday 20th. Tickets available usual outlets or contact Aine before 6pm Sat 12th to order.
Showing 4 items from page Club News sorted by Date. View more
Match results
Results since Tuesday, July 07, 2010
Date
Competition
Final Score
26 April 2018
Kilkenny Honda Centre Minor Hurling League Roinn A
Mooncoin 0-11 2-13 Dunnamaggin
25 April 2018
Paddy Grace Feile Roinn B Group 2
Mullinavat 5-5 0-7 Dunnamaggin
Dunnamaggin 2-3 3-2 Rower Inistioge
14 April 2018
J. J. Kavanagh and Sons J.H.L. [Section A] Group A
Dunnamaggin 1-14 0-14 Barrow Rangers
11 April 2018
Kilkenny Honda Centre Minor Hurling League Roinn A
Dunnamaggin 4-7 1-12 Dicksboro
Showing 4 items from page Match Results sorted by Date. View more
Match reports
24 May 2018
U13 Footballers crowned Co. Champions The Kilmoganny U13 footballers were crowned county champions in Thomastown on Thursday 24th May in a pulsating game against Bennettsbridge. Bennettsbridge came i
21 April 2018
Junior Hurling The Dunnamaggin Junior hurlers continued their winning ways in Windgap on Saturday. The game was played in radiant sunshine and summer like conditions.Paddy Delaney opened the scoring
14 April 2018
DUNAMAGGIN JUNIOR HURLERS got their league off to a winning start against Barrow Rangers in Dunnamaggin on Saturday evening last. Playing with the wind in the first half Dunnamaggin raced into a lead
22 October 2017
Minor Hurling Champions 2017 Dunnamaggin were crowned Roinn B Minor Hurling Champions in Nowlan Park on Sunday last after a thrilling game against Mullinavat. Mullinavat got an absolute dream start a
Showing 4 items from page Match Reports sorted by Date. View more
GAA News