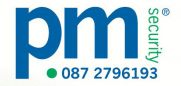 For all your security needs contact Padraig Moore on: 087 2796193 or pmsecuritysystems@gmail.com... ...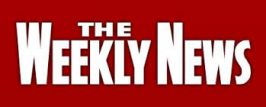 08 January 2018

KILMOGANNY BRIDGE CLUB: The results of Wednesday 3rd January were: 1st: Alma O'Neill & Nicholas Flavin; 2nd: Grace Landy & Elizabeth Lanigan; 3rd: Josie O'Gorman & Margaret Grace. Bridge takes place in St. Eoghan's Centre, Kilmoganny each Wednesday at 8.00 p.m. Visitors are always welcome and it is not necessary to have a partner. There will be no Bridge on this Wednesday January 10th as the Shrughawadda Players "It's the Real McCoy" will be on stage in St. Eoghan's Centre.
PARISH NEWSLETTER CLICK HERE!!
DUNAMAGGIN JUVENILE CLUB has approved the following as team mentors for 2018: Under 5: Shane Aylward and others; Under 7: Robbie Byrne, Tom Hickey, Derek McLoughlin and Gerry Carroll; Under 11: Jim Hickey, Colm Deegan, John McDonald, Ramie Cahill, James Moylan and Philip Tallon; Under 13: John Walsh, Padraig Lawton, John Hayes, James Rossiter and Derek Delaney; Under 15: P. J. O'Keeffe, Denis Walsh, Mark Dowling and John Fitzpatrick; Under 17: John Hickey, Robbie Byrne, Tom McCormack, John McDonald and Pat Hoban.
CAMOGIE A.G.M,. The postponed A.G.M. of Windgap Camogie Club, which has many members from Dunamaggan, will take place at 12.00 noon on Sunday week 21st January in Windgap G.A.A. Club Rooms. All are welcome to attend.
HISTORIC LECTURE: The South Kilkenny Historical Society lecture entitled Alfie Byrne – 'Lord Mayor of Ireland' will be delivered by Mr Trevor White on Thursday, January 25th at 8.00 p.m. in Mullinavat Parish Hall (opposite church). The Admission is €5 (members and students free).
All are .welcome