Hughes O'Brien Chartered Engineers & Assigned Certifiers Frank 086 8638648 ...
Weekly News 30th April 2017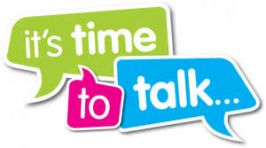 30 April 2018

KILMOGANNY BRIDGE CLUB: The results of Wednesday 25th April were: 1st: Rita Townsend & Jackie Kenneally; 2nd: Philip Brennan & Nicholas Flavin: 3rd: Nellie Lahart & Moire Hickey. Visitors are always welcome and partners will be provided on the night. Bridge is in St. Eoghan's Centre, Kilmoganny at 8.00 p.m. each Wednesday evening.
PARISH NEWSLETTER CLICK HERE!!!
KELLS HANDBALL CLUB: In the County 40 x 20 Juvenile B singles tournament Kells representatives in the Boys U10 were Daniel Darwich, Jason Lafford, Sean Sheridan, Darragh McCormack, Lorcan Mahony, Paddy Cuddihy, Jake O'Neill, Darragh Lyons, Hugh Healy and Nicky Healy. Nicky Healy was the eventual winner defeating Shane Doyle (Windgap) in the final. In the Boys U11 singles were Liam Davies, Fionn Mahony, Conor Lawton and Tim Doherty who was the eventual winner. Well done to you all.
In the 40 x 20 Leinster championship in the Senior Doubles Brendan Burke (Kells)/Ciaran Neary (Talbot's Inch) defeated Gavin Buggy / Adam Walsh (Wexford).
In the Team Ireland Senior Doubles Trials Patrick Funchion and Peter Funchion (Kells) lost out to Michael Hedigan/Daniel Relihan (Cork) in the 3rd game. Hard luck lads.
In the Junior 40 x 20 Nationals Kells participants were in the U11 Daniel Darwick and Shauna Hayes, in the U13 Cathal Buckley, John Hayes and Harry Delaney who was the eventual runner up and in the U19 Eoin Brennan.
THANKS from the Carlow/Ki8lkenny Home Care Team to all who organised, supports or helped in any way with the recent Coffee Morning in St. Eoghan's Centre, Kilmoganny where €1,403.00 was raised.
L'ARCHE CELEBRATES 40TH ANNIVERSERY in Ireland this year. The first L'Arche foundation in Ireland was in Kilmoganny. Moorefield House needs renovations at present and any donations or fundraising for the community would be very welcome. Contact 085 – 8584492. May 26th is the date for celebrations of the anniversary. Mass that Saturday evening will be a special celebration to mark the occasion.
TABLE QUIZ in aid of Medical support for Uganda will take place in Dunphy's, Kilmoganny on Saturday next 5th May at 9.00 p.m. Marina Kelly and nine other student nurses are going to Uganda for 3 weeks as part of the project which is helping children with HIV, vaccinations and education on all health aspects.
TALK FOR PARENTS: St. Leonard's Parents' Association are holding a talk by Chartered Psychologist Peadar Maxwell entitled "Understanding Anxiety in Childhood and Adolescence" in the School Hall in Dunamaggan on this Wednesday evening at 7.30 p.m. sharp. Anyone who is interested is invited to attend.