Hughes O'Brien Chartered Engineers & Assigned Certifiers Frank 086 8638648 ...
Kilmoganny Music Festival & Field Day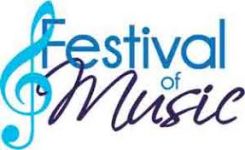 04 August 2018

Big plans are under way for `Kilmoganny Music Festival` and `Field Day` which will take place on the 4th and 5th August 2018. Starting on Sat. 4th Aug. at 7.30 p.m. with Barbeque and outdoor music followed later with Ireland`s most successful International Folk Band `The KILKENNYS` in Dunphy`s Lounge. at 10.00 p.m. Barbeque included in price from 7.30 - 10.30 p.m. On Sunday 5th Aug. the Field Day will commence with an U10 Hurling Blitz at 12.30 p.m. in Kilmoganny GAA Field with 4 Clubs participating and this will be followed by U12 girls Football League match. Wheel of Fortune will commence at 1.00 p.m, Dog Show, Face Painting, Stalls and Barbeque. Bouncy Castle etc. Tug of War at 3.00 p.m. Music festival in Village all Day with Buskers very welcome. Prize for the winning Busker. At 7.00 p.m our Country and Western evening begins with Hilarious comedy Show `WHO SHOT THE SHERIFF` in Dunphy's Lounge (fully seated). Delicious Barbeque Meal at Interval and then part 2 of the show. This will be followed by World famous `INDIAN SHOWBAND` in full attire. and they will play the night out. Two great nights of Entertainment are in store. Tickets are as follows: Weekend Ticket of €25 covers Admission to `KILKENNYS` on Sat. night with Barbeque included and the Sunday night events `Who Shot the Sheriff` at 7.00 p.m, Full Barbeque Meal with salads and admission to `The Indians Showband`. €25 ticket covers all this. Tickets can also be bought separately at €15 per night. Tickets will shortly be on sale at Kilmoganny Post office 061 648001, Pete Moran's Shop at 051 648283 and Maura Dunphy at 051 648252 or Contact Alycia at 051 648118, 087 6757490. Raffle tickets are now on sale at Post Office, Moran's and Dunphy's for Hampers etc. Items of good quality or new would be welcome for Wheel of Fortune also donations towards Festival Expenses would be very much appreciated. Help on and before the festival is needed. The date of the next meeting will be announced shortly.