Shop online at www.treacyscarpetsandfurniture.ie Carpets, Timber, laminate and Vinyl floors, Mattresses, beds and bedroom furniture, dining room, sui...
Weekly News 25th June 2018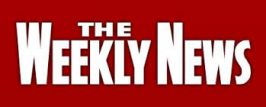 25 June 2018

KILMOGANNY BRIDGE CLUB: The results of Wednesday 20th June were: 1st Gerry Fitzgerald & Nicholas Flavin; 2nd: Rita Townsend & Jackie Kenneally; 3rd: Kathleen O'Shea & Mary Lonergan. Bridge continues in St. Eoghan's Centre, Kilmoganny on Wednesday nights throughout the summer at 8.00 p.m. Visitors are always welcome and partners will be provided for any visitors.
PARISH NEWSLETTER CLICK HERE!!!
U 11 HURLERS RETAIN TITLE: The hurlers from Dunnamaggin Parish National schools appeared in their second consecutive U11 Roinn B County Final on Wednesday evening last in Nowlan Park. Their opposition for the game were neighbours, friends and teammates on the soccer field, Carrickshock National Schools. Very little separated the teams in the league stages of this competition so a very close encounter was what was expected and that is exactly what we got. Carrickshock settled to their task very quickly with Conor Farrell and Mikey Rohan raising the white flag before Ciaran Hickey managed to get one back from a free. In these 20 minute a side short games every score was going to count and when the ball broke to Conor Farrell just outside the square he made no mistake in rattling the back of the net. Ciaran Hickey took another nice point from play to keep his team in touch. Playing with the wind Carrickshock were doing the majority of the hurling and applying serious pressure to the Dunnamaggin backs of Tomas Deegan (Goalie), Cathal Rossiter, David Moore and Liam Davis but the lads did superbly to keep Carrickshock down to scoring a single point. Jamie Tallon scored a vital point just before half time from a free to send the sides in Dunnamaggin 0:3 Carrickshock 1:03 at the break.
With the wind now with Dunnamaggin it was hoped that the local lads would now start applying some pressure to the Carrickshock goal. It was however Carrickshock who continued where they left off to score two points. Dunnamaggin had not yet had their purple patch and it was started when the nippy Noah Cahill turned his man and slotted a lovely point. Then Jamie Tallon took another free which somehow found its way to the net. Game on. Things were starting to click for the Dunnamaggin centre diamond of Jamie Tallon, Ciaran Hickey, Pierce Costello and Tim Doherty and they were now winning the 50/50 ball and getting great ball into their forwards where Eoin Ryan, Stephen Walsh and Cormac Holden were causing havoc. One such ball in broke to Cormac Holden who briskly swung at it to score Dunnamaggin's second goal. The momentum was now with Dunnamaggin and they continued to press forward. Dan MacEneaney entered the fray for Cormac Holden. Brian Hickey found himself in a scoring position and he duly found the net. This was a huge turnaround. With 5 minutes left on the clock and Carrickshock being the good side that they are they were not about to give up without a fight. They worked the ball up to score a good point. As the clocked ticked down they were now running at the Dunnamaggin lads. The local lads were up to task with the Halfback line of Jake Butler, Jamie Tallon and Conor Lawton battling and bottling up lads like their lives depend on it. Tomas Deegan in goal was stopping shots that were like bullets. The question being asked was today going to be their day? Carrickshock did somehow manage to find the net again to leave it just one point between them. Then on the stroke of full time Carrickshock were awarded a free, surely, we were heading for added time. The shot came in and struck the upright below the crossbar and bounced out only for the Dunnamaggin lads to clear the ball up the field to the sound of the final whistle. The final score was: Dunnamaggin 3:04 Carrickshock 2:06. There were unbridled scenes of joy for the Dunnamaggin lads who had worked their socks off as they retained their title but heartbreak for the Carrickshock lads who had put in a super effort to come back into it and over the whole game. Captain Pierce Costello had the privilege of lifting the trophy in the old stand and making the acceptance speech on behalf of his team.
Panel:- Tomas Deegan, Cathal Rossiter, David Moore, Liam Davis, Jake Butler, Jamie Tallon, Conor Lawton, Pierce Costello (C ) Tim Doherty, Brian Hickey, Ciaran Hickey, Noah Cahill, Stephen Walsh, Eoin Ryan, Cormac Holden (Dan MacEneaney), Conor Aylward.
AMERICAN TEA PARTY will take place in St6. Eoghan's Centre, Kilmoganny on this Friday at 8.00 p.m. in support of Windgap Camogie Club.
SWIMMING SUCCESS: St Leonard's National School, Dunamaggan had a very successful day at this year's swimming gala at the Watershed on 19th June. The school had swimmers in almost every event and came home with 10 gold medals, 1 silver and 4 bronze. It also had some fine swims by other pupils who were unlucky to come home without a medal .In a highly competitive field of over 500 swimmers, the school did fantastic, coming second overall in the boys category ,beaten to top spot by a single point. Winners on the day were; Sam Doherty (bronze u 9), Eolann Kinsella (gold u10), Daniel Darwich (bronze u10), Cormac Holden (bronze u 10), Ross O'Neill (bronze u 12), John Hayes (gold u 12), Sam O'Shea (gold u 13), Blaithin Holden (gold u 12), Ellie Kinsella (silver u 13), Ellen Lahart (gold), Sam Crean, Eolann Kinsella, Tim Doherty, John Hayes and Sam O'Shea (gold relay )Well done to all the swimmers on the day.