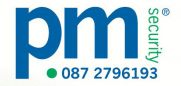 For all your security needs contact Padraig Moore on: 087 2796193 or pmsecuritysystems@gmail.com... ...
Weekly News 9th July 2018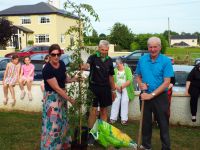 09 July 2018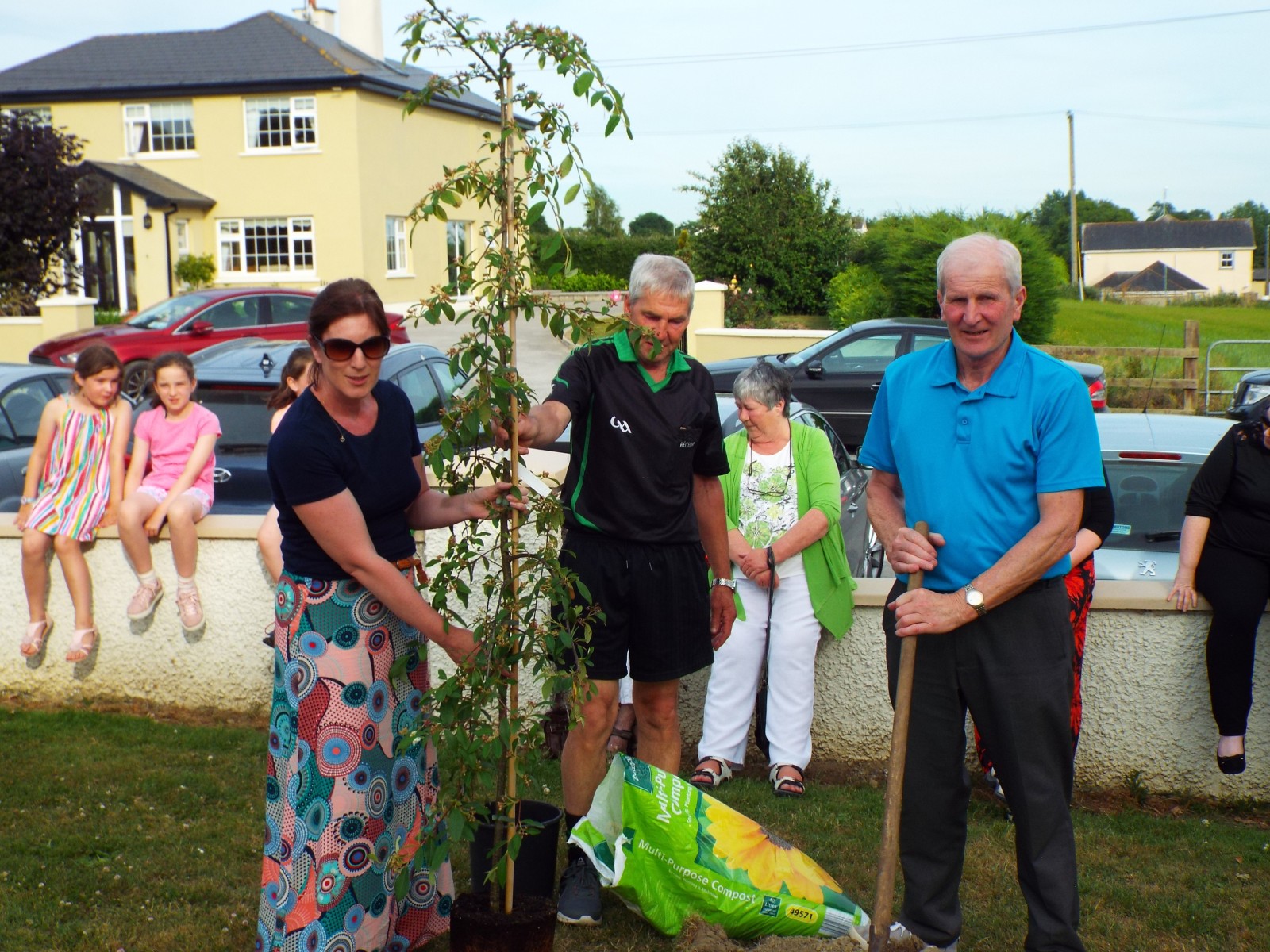 KILMOGANNY BRIDGE CLUB: The results of Wednesday 4th July were: 1st: Ellen Delahunty & Emer Wallace; 2nd: Tina Ronan & Josie O'Gorman; 3rd: Grace Landy & Philip Brennan. Bridge continues in St. Eoghan's Centre, Kilmoganny on Wednesday nights throughout the summer at 8.00 p.m. Visitors are always welcome and partners will be provided for any visitors.
PARISH NEWSLETTER CLICK HERE!!!
CEMETERY MASSES will be celebrated in Kilmoganny on next Friday 13th July, in Kilree on Wednesday 18th July and in Dunamaggan on Friday 20th July. All masses will be at 8.00 p.m.
BERNADETTE KEARNEY of Loughsullis died peacefully in her home on Saturday 30th June surrounded by her loving family who cared for her during her illness. Pre-deceased by her husband Patrick, children, Betty, Pat, Rena and T.J.. Deeply regretted by her loving family, sons Christopher, Frank, John and Bill, daughters Eileen, Mary, Eithne, Una and Teresa, brother Fintan, sisters Una, Joan, Eithne, Teresa and Ita, brother, Fintan and sisters Catherine, Teresa, Joan, Ida and Una, sons-in-law, daughters-in-law, grandchildren, great grandchildren, brothers-in-law, sisters-in-law, nieces, nephews, relatives, neighbours and friends. Her remains reposed at Molloy's Funeral Home, Callan until removal to St. Leonard's Church, Dunamaggan on Monday evening where they were received by Rev. Nicholas Flavin P.P. and mass of Christian Burial was celebrated by Rev. Nicholas Flavin with Rev. Brian Griffin as Con-Celebrant. The readings and prayers were read by family member. The gifts and symbols were presented by family members and reflected her dedication to family, garden and various different aspects of her family work. The family thanked all who assisted then in their care of Bernadette, including, nurses, doctors, home helps and Hospitals. The parish choir provided the music and hymns for the occasion. She was laid to rest in Kilbride cemetery. May she rest in peace.
ST. LEONARD'S SCHOOL NEWS: St Leonard's NS held their annual school leagues on Monday 25th June. It is always a great occasion, supported by the whole community and this year was no exception. The evening began early with the junior league final, a hotly contested affair between Edward Moylan's team and Daniel Darwich's team, overseen by referee Ian Walsh. Daniel's team got an early goal and despite many fine efforts by Edward's team who levelled it before half time, Daniel's team ran out convincing winners on a scoreline of 3-1 to the delight of his team's many supporters.
Before the senior league, there was a lovely tree-planting ceremony in memory of a beloved past teacher who passed away earlier in the year, Ms Brigid Hoyne, Her family were all there to hear the lovely tribute paid to Brigid by the former principal, Mr Sean Costello, who spoke of Brigid's legacy and effect on the whole parish, given her long service to the school and community.Fr Flavin then invited Brigid's husband, Michael, and daughter, Deirdre, to plant the tree and the attendees were invited to view the display of knitting, spanning nearly 40 years, in the school hall.
The senior league got underway with Sean Lawton's team facing Killian Tallon's team, ably refereed by Pascal Connolly. Sean got the first score and though the teams were well matched skill wise, Sean's team took their scores better, with Louisa Gilmore proving a danger woman every time the ball went up into the forwards and completed a hat trick of goals, ably assisted by Stephen Walsh. Sean. Killian's team rallied well in the second half, with Sean Rossiter doing well to get 2 goals back. The final scoreline ending 4-2 in favour of Sean Lawton's team.
Presentation of trophies took place in the school hall with county u21 player Michael Cody, a former winning league captain, doing the honours. Tributes were paid to Pascal for overseeing the leagues and to the staff who each manage a team with a special trophy presented to Ms Walton, winning manager this year. Refreshments were served by the parents association who worked tirelessly to ensure all went home well fed and happy!