Shop online at www.treacyscarpetsandfurniture.ie Carpets, Timber, laminate and Vinyl floors, Mattresses, beds and bedroom furniture, dining room, sui...
Weekly News 3rd Sept 2018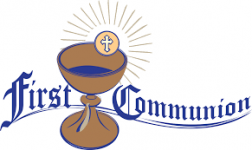 03 September 2018

KILMOGANNY BRIDGE CLUB: The results of Wednesday 29th August were: 1st: Nicholas Flavin & Gerry Fitzgerald; 2nd: Nellie Lahart & Moire Hickey: 3rd: Grace Landy & Elizabeth Lanigan. Bridge continues in St. Eoghan's Centre, Kilmoganny on Wednesday nights throughout the summer at 8.00 p.m. Visitors are always welcome and partners will be provided for any visitors.
PARISH NEWSLETTER CLICK HERE!!
PARADE OF VEHICLES OF PAST: Mooncoin Vintage Club will run vintage parade of vehicles next Sunday 9th September. Registration is in the Piltown Showgrounds from 11.00 a.m. and the vehicles will leave there for Kilmoganny at 12.30 p.m. with their expected arrival in Kilmoganny at 1.30 p.m. A raffle for attractive prizes will take place in Kilmoganny with the tickets being on sale on Sunday in Kilmoganny. Refreshments will be available in Dunphy's, Kilmoganny. The event is in aid of St. Joseph's Care Home for the Elderly, Kilmoganny. Tractors, Cars and Bikes of vintage age are welcome to participate. Further information form Ned at 086 – 4048243.
DUNAMAGGIN CLUB WIN PRIZE: The Dunamaggin Hurling Club recently won second prize in the Ballyhale GAA's fundraiser "Hurling with the stars". The Club which sold all its tickets also bought 2 tickets and Joe Sheridan bought 2 which he subsequently gave to the club. The ticket drawn was one bought by Joe and the Club would like to thank Joe for his generosity. The voucher is for €1,500 worth of gear.
U10 Ballyhale Blitz: Well done to the Dunnamaggin U10 Hurlers who after a long day and 5 very tough matches were crowned Division 2 Shield champions after a super final against neighbours Danesfort. Panel: Dan MacEneaney, Daniel Hayes Darwish, Edward Moylan, Brian Hickey, Scott McDonald, Ian McDonald, Cathal Rossiter, Sean Sheridan, Eoin Ryan, Darragh Lyons, Stephen Walsh, Cormac Holden. Picture shows the Victorious team and mentors club being presented with the voucher at the annual Ballyhale GAA's U10 blitz.
U13 Hurling Championship: The Dunnamaggin U13 hurlers contested the first round of their championship in Larchfield on Tuesday evening last against Clara. Both sides settled to their task early and attacked the game with great intensity and vigour. Both sides exchanged early points before Dunnamaggin nugged in front through points from Cathal Walsh (F) and Tim Doherty. Clara however were finding their form and attacking at every chance. Goalie Sean Rossiter pulled off some super saves together with some great full back play from John Hayes, Mark MacEneaney and Gavin McMahon starved Clara of any goal. As the game grew in intensity scores became harder to find. The accuracy of Cathal Walsh from the place ball kept Dunnamaggin in front as Clara closed the gap. As the game headed for half time so did a break for Dunnamaggin when Killian Tallon's shot was excellenty saved only for Tim Doherty to hit the net with the rebound. This deservedly put Dunnamaggin in front after a super effort. Half Time score was: Dunnamaggin 1:05 Clara 0:5. The Second half saw Clara level the score board quickly with some well taken points. This settled them and they continued to press the Dunnamaggin goal line which was eventually breached midway through the half. Cathal Walsh continued to be accurate with the frees but the Dunnamaggin lads were tiring after the tremendous effort they had put in in the first half to get infront. Clara kept picking off their points as the game wore on and despite the huge effort from of this very young Dunnamaggin team Clara ran out winners to progress to the 1/4 final of the competition. Panel: Sean Rossiter, Gavin McMahon, John Hayes, Mark MacEneaney, William Browne, Cathal Walsh, Ross O'Neill, Cathal Buckley, Noah Gilmore, Ciaran Hickey, Eoin Shiel, Pierce Costello, Sean Lawton, Killian Tallon, Tim Doherty, Aidan Ryan, Jamie Tallon, Shay Delaney, Tommy Steed, Charlie Nesbitt, David Moore, Conor Lawton.
FIRST COMMUNION MEETING: A meeting of parents of Children who will receive their first Holy Communion next year will take place in St. Leonard's Hall, Dunamaggan on next Thursday at 7.00 p.m. Parents will be informed of the Parish Preparation Programme "Do This in Memory of Me" at the meeting and the dates of Special Sunday Masses for the children.