Hughes O'Brien Chartered Engineers & Assigned Certifiers Frank 086 8638648 ...
Weekly News 11th April 2021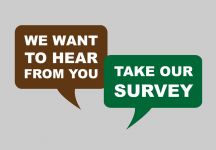 11 April 2021

Take part in 'A Vision for Dunnamaggin' Dunnamaggin Development Group is currently undertaking a community-wide survey for all to get involved in. They are asking everyone who lives, works, learns or wants to have their say about Dunnamaggin to take part. The survey runs from now until the 15th of May. It is part of a bigger process to co-create Dunnamaggin's five-year development plan. The development plan will look at how to sustainably enhance the village through improved green space, heritage and community amenities.'A Vision for Dunnamaggin' survey and public engagement workshops is delivered by Workhouse Union for Dunnamaggin Development Group with funding from Kilkenny LEADER Partnership. The survey will be available online through the Dunnamaggin Community facebook page. They will also be distributed through the school or you can request a survey from Dunnamaggin Development Group at dunnaparish@gmail.com.
Dunnamaggin GAA Online membership open. Dunnamaggin GAA online membership for 2021 is now open.Membership can be paid through the www.foireann.ie website or go to the return to play website used last year by all parents/players for covid questionnaires. The following short YouTube clip that will guide you through it step by step. https://youtu.be/uFzp8T2RSmk. All membership is to be paid before season recommences and we all hope that will be as soon as is safe to do so. Thank you.
The Parent Council of Coláiste Éamann Rís are having a clothes collection until May 21st. Plenty of time to clear out wardrobes etc. All bags can be left at the front of the school. All covid precautions will be taken. This is a great way to get rid of unwanted clothes while at the same time helping the school raise much needed funds. Fundraising has come to a standstill due to covid. Please donate only clean clothes and please no carpets, mats (including toilet and bath mats), duvets, blankets, pillows, material, school or work uniforms.
Grow It Yourself - Grow It Forward Kilkenny Library services are delighted to be involved in the National Grow it Forward Campaign launched this week. When you register with your local library to participate, you will receive a free starter pack of vegetable seeds. Kilkenny Library Services will be posting videos, tips and tricks online over the coming weeks to help people learn to produce their own food. The idea behind the campaign is that you then pass on the some seeds or food to 9 other people, and encourage them to start growing their own food also. For further details visit https://www.kilkennylibrary.ie/eng/our_services/keep-well/grow-it-yourself/

Engaging Men - Why Men's Health? Webinar – 29th April from 12:00 – 13:00 HSE Health and Wellbeing, together with the Men's Health Forum in Ireland, the Men's Development Network and the Men's Health Research Centre in IT Carlow will host a series of webinars which will bring you expert insights about the work and learning from the delivery to date of the HSE National Men's Health Action Plan 'Healthy Men'. For more info and to register https://ims.zoom.us/webinar/register/WN_goAHJ7H4QfaxVAWN-4gpwQ
Ring a Link is a community not for profit company that provides rural transport. The area this services covers are: Hugginstown, Ballyhale, Kilmoganny, Knocktopher, Dunnamaggin, Kells, Stoneyford, Danesfort and last stop at Dunnes Stores Kilkenny. The services starts from 9am and returning at 13.00 every Thursday. For more information on this service go to https://www.ringalink.ie/bus-services/bus-timetable/499/. All free travel passes are welcome and for non-free travel pass holders fares are €6 return for adults, €4 return for under 16s, under 5's travel free. For many of our services pre-registering & pre-booking is required and if the customer is not already registered if they can log on to our website here to register: https://www.ringalink.ie/register/
Iverk Show 2021 The Iverk show committee have confirmed that the Iverk Show will not take place in August 2021 due to the ongoing uncertainty during the Covid pandemic but feel sure that the 2022 show will be a brilliant success. Keep an eye on their website for any further information https://www.iverkshow.ie/