Shop online at www.treacyscarpetsandfurniture.ie Carpets, Timber, laminate and Vinyl floors, Mattresses, beds and bedroom furniture, dining room, sui...
Dunnamaggin GAA Golf Classic results and raffle winners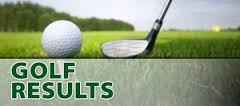 14 September 2021

Dunnamaggin Golf Classic
11th September 2021
Raffle Prize Winners
1st Prize 2 nights B&B for 2 Guests,
Perry's Hotel, Limerick Dermot Fennelly
2nd Prize €50.00 Voucher
Goatsbridge Trout Farm Espen Jahnsen
3rd Prize Volvo Jacket Stella Tennyson
4th Prize Volvo Jacket Vinnie Coonan
5th Prize Michael Lyng Jacket Roger McLoughlin
6th Prize €50.00 Voucher
Colin Barry Farm Shop John Ryan
7th Prize Bottle of Whiskey JJ Drennan
8th Prize Bottle of Whiskey B. Sweeney
9th Prize 2 bottles Cono sur Wine Brian O'Donnell
Dunnamaggin Golf Classic
11th September 2021
Winners
Overall 1st Prize Brian Hudson, Barry Hudson,
Mattie Hanrahan, James McGrath
Ladies Team Margaret O'Shea, Eileen Cuddihy,
Winners Marie O'Riordan, Mgt. Comerford
2nd Prize Brian O'Donnell, Brian Tierney,
Karen Co., Roger McLoughlin
3rd Prize John Doyle, Evelyn Murphy,
Paul Foran, Tom Walsh.
4th Prize James Holden, Jamie Tennyson,
Anthony Larkin, Harry Wallace
5th Prize John Hayes, Shane Dalton,
Vinnie Coonan, John Murphy
6th Prize Benny Butler, Brian Hennessy,
Tom Walsh, John Glendon
7th Prize Shane Sinnott, Dermot Dwan,
Michael Fogarty, Bob Moore
8th Prize Alan Foxe, John Malone,
Niall Griffey, Birdie Ryan
9th Prize Joe Tierney, Ted Walsh,
Philip Cunningham, Eddie Cunningham
10th Prize Dan Hartnett, Eamonn Maher,
Billy Fogarty, P.J. Maher.
11th Prize Coleman Loughnan, John Ryan,
Michael Dempsey, John Proctor
Prize for Nearest the Pin
Ladies Ellen O'Shea
Mens Coleman Loughnan
Prize for Longest Drive
Ladies Eileen Cuddihy
Mens Sean Millea
The Dunnamaggin Golf Classic Committee would like to thank Callan Golf Club, all our sponsors, players and volunteers for their contribution to a very successful and enjoyable day.