Shop online at www.treacyscarpetsandfurniture.ie Carpets, Timber, laminate and Vinyl floors, Mattresses, beds and bedroom furniture, dining room, sui...
Weekly News 13th Sept 2021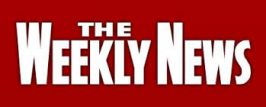 13 September 2021

Local Lotto Results: for September 6th Winning Numbers : 12, 28, 36. No Winner. Draw for 5 x € 30. Mags Cahill ( Mags Cahill ), FP ( Malachy Hogan ), Margaret Cummins ( Jimmy McCormack Kilm. ) The Dream Machine ( Pat Comerford ),Brid Moylan ( James Moylan ) Jackpot Next Week September 13th : € 2,200. Draw takes place in St Leonards Hall, Dunnamaggin every Monday at 9pm. All Welcome.
Dunnamaggin Development Group- Islander Architects, Ciaran and Laura will be back to us on Thursday September 16th at 2.30pm to discuss ideas for Madge's Garden. Claire Goodwin - landscape architect from Kilkenny County Council will also join us. At 7pm a meeting with Workhouse Union will take place to discuss the ongoing Vision for Dunnamaggin plans. All are welcome to both.
On Saturday September 25th join us and the lovely members of Adele's Gazelles for a 5km Run (or Walk) Registration is at 9.30am in the Old School, Dunnamaggin. Bring a friend, meet others & enjoy the fresh air and Dunnamaggin countryside. There will be spot prizes and refreshments afterwards. (The run/walk is limited to adults & teens).
Then on Sunday September 26th our Harvest Festival and Market takes place from 11am to 4pm with a Scarecrow competition for families and individuals to enter. More information about the Harvest Festival here next week but watch the facebook page- Dunnamaggin Community News - for updates.
We are always looking for new members so if you are interested in being involved please message us on our facebook page and we'll be in touch.
Droichead Family Resource Centre are holding a Woman's Group on Thursday mornings throughout Autumn. If interested in joining us for fun social activities contact Jess on 085 8564950.
Kilkenny County Council Mobile Library Service The mobile library is returning, following an absence of eighteen months. On Oct 6th, Nov 3rd, Dec 1st, it will visit Kilmoganny from 3.30-4.00 and Kells from 4.10-4.30 Membership is free. Just bring ID. The staff look forward to meeting all the locals. Enquiries to Library Reception 7794160
The Storytelling Series - Free Communications Training for Community and Voluntary Groups The Storytelling Series is an exciting FREE training series which will enable us all to feel confident about communicating our value! Public awareness is vital to maximising the work we do, and this series is all about amplifying our impact.
Whether you're a large charity or a voluntary group with limited time and no budget, this training is open to you!
Pitching to Press: How to Get your Story Out There with Claire Brennan (BBC, Irish Daily Mirror, Donegal Post) | Weds, 22 September, 11.00am - 12.30pm
Making Videos: Basics of Scripting & Filming with Jack Deacon (spunout.ie) | Weds, 29 September, 11.00am - 12.30pm
Making Videos: Basics of Film Editing with Tommy Flavin and Kevin O'Regan (The Reelists) | Thurs, 30 September, 11am – 12.30pm
Easy Graphic Design with Canva with Ronny Hermosa (Canva, Fair Trade Connection) | Weds, 13 October, 10.30am - 12noon
How to Be a Spokesperson for your Organisation with Eleanor Kelly (UCD Innovation Academy, Open Society Foundations) | Weds, 20 October, 11am – 12.30pm.
All workshops are delivered online and are free of charge. Any queries, please email Claire McGowran: claire@wheel.ie.
Recovery College SouthEast is offering workshops to improve your mental health in September. All are free but you need to book. See their timetable at https://www.recoverycollegesoutheast.com/workshops.html or call them on 086 1746330
Pattern Makers - Free Intercultural textile printing workshops for women in Callan, Thomastown and Ferrybank
Woman with children who work from home in Callan, Thomastown and Ferrybank are invited to take part in a series of free textile printing workshops. The workshops and creative activities will be led by artist Liz Nilsson and explore pattern making and our sense of place. Workhouse Union extend a special invitation to women from the Syrian Community in County Kilkenny. Places are limited. If you are interested in taking part please contact Hannah McCormick to book a place: hannah@workhouseunion.com or on 0874497868