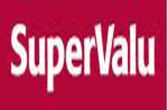 Green Street, Callan, Co. KilkennyTel: 056 7725603Fax: 056 7725153 Moblie:-086-8300102Email: dermotmccabe2@eircom.net OPENING H...
Weekly News 27th Sept 2021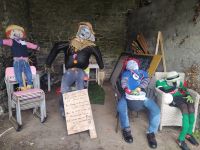 27 September 2021

Dunnamaggin GAA: September's GAA Development Fund lotto syndicate monthly winners were: Sabrina & Conor Bass,Victor Costello €100 each.Sean & Amy Connery, Louise Proctor €50 each. Congrats to our winners and thank you all again for your support.
U6 & U7's Last Hurling training for the year. Huge well done to all our under 6&7s who finished up for the year yesterday . They were fantastic all year with a great improvement in their hurling skills . They are a great team & lovely kids to work with Picture attached
Minor Hurlers advance to Co.Final The Dunnamaggin Minor hurlers reached the Roinn B Co. Final on Saturday last 25th September when they contested the Semi Final against Tullaroan in MW Hire Centre Dunmore. Tullaroan won the toss choose to play against a strong breeze for the first half. Dunnamaggin opened the scoring with a point from play from Joe Fitzpatrick which was quickly followed up with ones from Ross O'Neill and Cathal Buckley before Tullaroan opened their account with a point. Cathal added a further two with Cathal Walsh also getting in on the action. Then came a period of dominance from Tullaroan with Gearoid Dunne adding two points to their tally before Ross O'Neill added another. Water break Dunnamaggin 0:7 Tullaroan 0:4. The opening exchanges after the resumption cancelled each other out but it was midway through when Dunnamaggin finally opened a bigger gap with four unanswered points one each from Mikey Thomas and Cathal Walsh were particular fine efforts. As we headed to the half time break both sides exchanged points but Dunnamaggin maintained the six-point lead Dunnamaggin 0:14 Tullaroan 0:8.
Gearoid Dunne and Joe Fitzpatrick each added points for their teams in the opening minutes but with the wind now behind Tullaroan backs and their Keeper Niall Holland landing the sliotar between his opposition 45 & 21 yard line it was only a matter of time before Tullaroan reaped reward. It is said goals win matches and Tullaroan hit 2 in quick succession from Ciallin Brennan just on the 9th minute into the half they also added two points to go from 6 points down to 2 points up and turn this Semifinal on its head. Cathal Buckley got a very important point to narrow the gap for Dunnamaggin but Gearoid Dunne cancelled that out with one of his own. Dunnamaggin had steadied the ship and when Joe, Tom Lodge and Cathal Walsh slotted points from play Dunnamaggin went into the water break one point to the good despite the Tullaroan scoring spree. Dunnamaggin 0:19 Tullaroan 2:12. Tullaroan got one back straight after the resumption to draw the game but Captain Ruadhiri Holden and Cathal Buckley added further points to give back Dunnamaggin the advantage. Then another sucker punch for Dunnamaggin when Cathal Russell pulled on a loose ball to score Tullaroan's third goal and sneak his team one in front as we headed for the final whistle. The Dunnamaggin Men however were not about to allow this semifinal slip away from them. Up stepped Joe to level matters with a long range free and Ruadhiri put over a close in free to edge Dunnamaggin in front by one. Mikey Thomas then raced onto a loose ball and calmly put over what was to turn out to be the winning score as Gearoid got one back for Tullaroan just before the final whistle blew. FT Dunnamaggin 0:24 Tullaroan 3:14. A super exciting game of hurling.
Panel:- Thomas Deegan, Sean Lawton, Eoin Shiel, Mark Mac Eneaney, Aaron Moore, Joe Fitzpatrick, Killian Tallon, Mikey Thomas, Cathal Walsh, Tom Lodge, Ruadhiri Holden, Ross O'Neill, Cathal Buckley, Craig Drennan, Noah Gilmore, Tim Doherty, Nathan Stanton Treacy, Gavin McMahon, Jamie Tallon, Ciaran Hickey, Pierce Costello, John Hayes, Noah Cahill, David Moore, Sean Rossiter, Liam Davis, Conor Alyward, Sam O'Shea, Jake Butler, Shay Delaney, Conor Lawton.
Dunnamaggin Development Group - last Sunday saw our fifth market in Madge's Garden with 13 traders from art and crafts to vintage clothing, buttons, jams and lovely candles. As usual our Café was open and Eamon was behind the BBQ. The weather wasn't as kind to us as it has been but we still had a great day with an Apple Tart competition and a wonderful array of scary scarecrows made by local families for a fantastic prize of a hamper of vegetables from Herithy's, a jar of fresh Irish honey, locally produced Eggs and a voucher from Hughes Farm for Pumpkin Picking in October. Our next market will take place on October 31st in the Old School Hall just in case the weather is against us again. Hope to see a big crowd for a feast of Halloween. The village also hosted a run on Saturday September 25th for some very fit people who left Dunnamaggin early in the morning completed 30Km run by 11am. WE also had runners and wlakers on a 10Km and km circuit. Afterwads they were treated to tea/coffee and buns where spot prizes were handed out to a lucky few. Thanks to Adele of Adelle's Gazelles and Amy for organising.
Local Lotto Draw Results for 20th September 2021 Winning Numbers : 2 , 16 , 22. No Winner. Draw for 5 x € 30. Michael Walsh ( Petes ),Jim Dog ( Pat Comerford ),Dhc ( DHC),JOIE ( Mags Cahill ), John Walsh ( Townsends) Jackpot next week (September 27th) € 2500. Venue : St Leonards Hall every Monday night @ 9.00 pm, all welcome.
Droichead Family Resource Centre is delighted to be reopening fully over the coming weeks. We are bringing back community classes starting with a Women's Group on Tuesday mornings, plus our parent and toddler and parent and baby groups. For more information on these please contact Jess on 085 8564950. Our Counselling and Play Therapy services are now taking new referrals. If you or your child is struggling with any issues and you'd like support we may be able to help. Contact Olive on 056 7755660. Callan Men's Shed is back at Droichead FRC and is open Monday, Wednesday and Friday mornings for anyone interested in joining to drop in. Droichead FRC is running a Saturday Morning Club for children aged 6-12 years with Dyspraxia/DCD. Booking is via Eventbrite. Contact Olive for more information 0567755660. Droichead After Schools has places available at the moment. Working families can get financial support through the new National Childcare Scheme. Droichead After Schools picks up from BunScoil McAuley Rice and is available until 6pm. Contact Lorraine on 087 3413970 or email afterschool@droicheadfrc.ie for more information.
'Kells Community are organising a fundraiser for a number of Afghan families living in Kilkenny, whose families come from Kabul and the Panjshir valley region in Afghanistan which have been affected by the recent take over by the Taliban. The Nearly New/Car Boot/Table Top sale will take place in the creche car park in Kells on Sunday October 3rd from 10.30am to 3.30pm. The organisers are appealing for stall holders, volunteers to assist with the fundraiser, and to donate saleable items for the raffle. Also on the day there will be an 'almost new' clothes stall and book stall. Any items for donation can be dropped to The Kings Mill Restaurant Kells and will be stored in the mill. Raffle tickets will be on sale in Bobs shop Kells. Prizes include Hampers, vouchers, and a Paul Christopher Flynn original print. For details contact Stephanie (086 336 8135) or Tanya (087 919 1179)
Conscious Cup Campaign Information session- 30th September, at 7pm online
In Ireland we dispose of a staggering 547,945 coffee cups every day. Did you know that this 5 minute "take away treat" has a substantial negative environmental impact. Take away cups impacts our natural resources such as trees, water & energy, creates carbon dioxide (CO2 ) and contributes to our growing litter problem across our island. Kilkenny and Carlow County Council are inviting you to meet Sorcha Kavanagh from the Conscious Cup Campaign who will help us to understand how we have a positive impact on climate change, one sip at time. Sorcha will explain What the Conscious Cup Campaign aims to achieve, How to get involved, The single use plastics directive and the Current policy - The Irish Context For further information contact Bernadette.Moloney@kilkennycoco.ie
The Storytelling Series - Free Communications Training for Community and Voluntary Groups The Storytelling Series is an exciting FREE training series which will enable us all to feel confident about communicating our value! Public awareness is vital to maximising the work we do, and this series is all about amplifying our impact.
Whether you're a large charity or a voluntary group with limited time and no budget, this training is open to you!
Making Videos: Basics of Scripting & Filming with Jack Deacon (spunout.ie) | Weds, 29 September, 11.00am - 12.30pm
Making Videos: Basics of Film Editing with Tommy Flavin and Kevin O'Regan (The Reelists) | Thurs, 30 September, 11am – 12.30pm
Easy Graphic Design with Canva with Ronny Hermosa (Canva, Fair Trade Connection) | Weds, 13 October, 10.30am - 12noon
How to Be a Spokesperson for your Organisation with Eleanor Kelly (UCD Innovation Academy, Open Society Foundations) | Weds, 20 October, 11am – 12.30pm.
All workshops are delivered online and are free of charge. Any queries, please email Claire McGowran: claire@wheel.ie.
Our Rural Future - Social Enterprise opportunities for Rural Development - 30th September
There are limited tickets still available to this online event that will offer advice on building social enterprise in rural Ireland and how social enterprise can support the development of rural communities: There will also be an opportunity to virtually visit three social enterprises to see the impact they are having in their communities. The event will take place on 30th September at 11am and is brought to you by the Department of Rural and Community Development and the Western Development Commission. Book your place on eventbrite.
Kilkenny Traveller Pride- 27th September to 3rd October Local Traveller Pride is being held from the 27th of September until The 3rd of October.