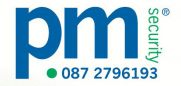 For all your security needs contact Padraig Moore on: 087 2796193 or pmsecuritysystems@gmail.com... ...
Weekly News 11th Oct 2021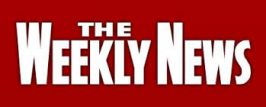 11 October 2021

Good News. Bingo Resumes St.Eoghain's Centre Kilmoganny Saturday 23 October @ 8.30 pm. Up to € 2,000 in prize money.
Local Lotto Draw for 4th October 2021 Winning Numbers : 17,23,27. No Winner. Winners of Draw for 5 x € 30. Emer Wallace ( Ellen Delehunty ),Alison Bergin ( Declan Donohoe ), Maga Cuddihy ( Breda Smyth ), Kathleen Browne ( Pauline Walsh ),Gavin ) Keeffe ( Ed. Moran ) Jackpot next week (October 11th) € 2,800 Draw 11th October is in Townsends Bar @ 9.00 pm. All welcome.
Dunnamaggin Development Group - We are Creeping it real in Dunnamaggin for our next market in the Old School on October 31st from 11.30am to 4pm. As well as lots of stalls selling all kinds of crafts, paintings and food, there will be a Pop Up Café selling hot food, homemade cakes and tea/coffee. As it is a Halloween themed market we are encouraging everyone to dust off their Witches Hats and Broomsticks and come in fancy dress. KeepSake Photography will be on hand to take a snap from 12.30 to 1.30pm . All entries for the Pumpkin Carving Competition to be left with Cyndi of KeepSake Photography between 11.30am to 12.30pm. Come along and join in the fun. Covid guidelines will be adhered to. Our third Community Spirit Award is open for nominations from all parts of the parish Kells, Kilmoganny and Dunnamaggin - private message our facebook page (Dunnamaggin Community News) with the name of the person you think is deserving of the award - include your reasons why or write it down and stick in the postboxes at the Old School and the gate of Madge's Garden. Closing date is October 31st and nomination forms will be available at the Halloween Market. We hope to present the award during November with an event funded through grant aid received from Kilkenny County Council.
Mobile Library-will visit Kilmoganny at 3.30pm and Kells at 4.10pm next on November 3rd. Membership is free, including online books, magazines and learning courses. Enquiries to Library HQ tel 056 7794160
Calling all Community and Not for Profit Groups: All groups who have a volunteer focus big or small are invited to nominate their group for our Inaugral Community and Voluntary Awards 2021 to be held in The Ormonde Hotel on 2nd December . These awards will be an opportunity to celebrate the vibrancy and the commitment of our community and voluntary groups across Co Kilkenny and recognise the significant role volunteers play in enhancing the quality of life in their communities. (Particularly in light of the past 18 months) Group Nomination categories include: Arts, Culture & Heritage -Health & Community Wellbeing - Environment and Sustainability - Social Inclusion -Social Enterprise Community - Covid 19 Group Supports
Along with these categories we have one special individual award Covid 19 Volunteer Hero Award : This award is to celebrate an individual volunteer who has made an outstanding contribution to their community throughout the Covid19 pandemic. The winner of each category will receive a cash prize sponsored by local Kilkenny businesses along with a specially crafted trophy by a celebrated local craftsperson. The closing date for nominations is Wednesday 20th October. See www.volunteerkilkenny.ie for nomination forms and more information. Again thank you all for your continued support and I would encourage all local community groups to nominate themselves as soon as possible and to put as much information they can into the forms. Winners will be selected by an adjudication panel from people outside of Kilkenny .
The Storytelling Series - Free Communications Training for Community and Voluntary Groups The Storytelling Series is an exciting FREE training series which will enable us all to feel confident about communicating our value! Public awareness is vital to maximising the work we do, and this series is all about amplifying our impact.
Whether you're a large charity or a voluntary group with limited time and no budget, this training is open to you!
Easy Graphic Design with Canva with Ronny Hermosa (Canva, Fair Trade Connection) | Weds, 13 October, 10.30am - 12noon
How to Be a Spokesperson for your Organisation with Eleanor Kelly (UCD Innovation Academy, Open Society Foundations) | Weds, 20 October, 11am – 12.30pm.
All workshops are delivered online and are free of charge. Any queries, please email Claire McGowran: claire@wheel.ie.