Hughes O'Brien Chartered Engineers & Assigned Certifiers Frank 086 8638648 ...
The Banshee of Cockery Hill - tickets on sale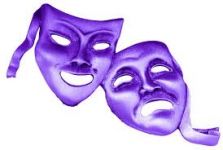 13 November 2021

Best wishes to local Drama group Shrughawadda Players who will stage their new play `The Banshee of Crokey Hill`
in St Eoghan`s Centre, Kilmoganny from Tuesday 23rd to Friday 26th November
at 8pm nightly.Tickets are 10euro.
The play has a fantastic storyline.Lots of comedy and a serious undertone.Not to be missed.
Tickets will be on sale in the hall in Kilmoganny Sat 13th Nov from 11am -1pm & Sunday 14th nov from 12noon to 2.30pm.
Alternatively if you wish to book the ticket and pay at the door call one of the following numbers
Alycia kearney 0876757490.
Marie Kelly. 0876369850
Biddy hawe 0879831970
Tickets also on sale in Pete`s Shop,KILMOGANNY.
All Covid regulations will be fully adhered to.A limited number of seats will be allocated
each night to ensure safety for all our audiences.Proper ventilation will also be ensured.
Your support would be greatly appreciated.