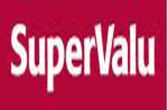 Green Street, Callan, Co. KilkennyTel: 056 7725603Fax: 056 7725153 Moblie:-086-8300102Email: dermotmccabe2@eircom.net OPENING H...
Weekly News 22nd November 2021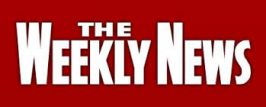 22 November 2021

Dunnamaggin GAA: The November Development fund lotto syndicate Draw Winners are:- €100 Frankie Hughes, €100 Willie Kearney Snr, €50 Aaron Donherty, €50 Declan Donoghue.
Dunnamaggin Local Lotto: Winning Numbers : 16,25,36. No winner. Winners for Draw for 5 x € 30 William Barry( Mags Cahill ), Shane Cahill ( Mags Cahill ),Karen Kirwan ( Kathleen Kirwan ), Margaret Sheridan ( Joe Sheridan ), Sinead ( Kathleen Kirwan ) Jackpot next Week November 22nd € 3,700. Venue: Delaney's Bar in Kells at 9pm. Everyone Welcome.
Bingo on Saturday nights in St Eoghans Centre Kilmoganny suspended until further notice.
The Dunnamaggin Development Group are hosting their third Christmas Fair on December 5th from 11.30am to 4pm. We are planning an extra special fair for Christmas, so watch this space We still have outdoor spaces available for traders , if you would like to join us on our fun festive day please message the facebook page Dunnamaggin Community News for more information .
FREE online training sessions for PPN members!
Over the next month Kilkenny PPN are offering the following four FREE trainings to member groups via ZOOM. The online trainings are being delivered by trainers from the Carmichael Centre in Dublin.
Board Roles & Responsibilities - Tuesday, 30th Nov, 6pm to 9pm by Marian Barnard
New Options for Funding - Thursday, 2nd Dec, 6pm to 8pm by Liam Scollan
Charities Governance Code - Tuesday, 7th Dec, 6pm to 8.30pm by Marian Barnard
For more information and to register contact Kilkenny PPN at pppnkilkenny@kilkennycoco.ie or call 056 7794255/087 2677281.
Amber waving workshops at Yulefest
Join Amber's One Million Stars for a star weaving workshop at Butler Gardens for Yulefest. Learn how to weave an eight pointed Christmas star in a fun and supportive environment. Star weaving kits are provided for each participant.
Each eight-point star represents light, hope and solidarity against violence. Tie your woven star to the LOVE star installation or on one of the star spangled Yulefest Christmas trees in the Castle Yard and help Amber reach the goal of One Million Stars to End Violence in Ireland.
Parent + child (parents go free!) and Adult workshops available. Places are limited.
Tuesday 30/11 11am – 12pm Adults workshop (over 18s) Orangerie at Butler House & Garden
TICKETS AT : https://www.eventbrite.ie/e/amber-stars-for-yulefest-weaving-workshops-adult-workshops-over-18s-tickets-208594631157
Thursday 02/12 4-5pm Parent & Child workshop. Orangerie in Butler House & Garden.
TICKETS AT : https://www.eventbrite.ie/e/amber-stars-for-yulefest-weaving-workshops-tickets-208709023307
Kilkenny Yulefest 2021
Kilkenny is going to be twinkling with atmosphere this Christmas with Yulefest events across the City and County providing entertainment for all ages and highlighting Kilkenny shops, businesses and experiences. With a programme that includes winter markets, outdoor movies, pop-up parks, Santa visits, live music, and fireworks; kilkenny county Council is welcoming everyone to come celebrate 'Christmas in Kilkenny'! Yulefest will launch on November 27th with Santa's epic eco arrival across Kilkenny City, starting at 2pm at the Canal Square. Check out the full programme on www.yulefestkilkenny.ie