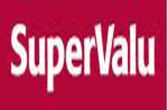 Green Street, Callan, Co. KilkennyTel: 056 7725603Fax: 056 7725153 Moblie:-086-8300102Email: dermotmccabe2@eircom.net OPENING H...
Tweets by DunnamagginGAA
Welcome to the Dunnamaggin, Kells and Kilmoganny community website. This web site is a portal for everything about and going on in Dunnamaggin, Kells and Kilmoganny. The Logo you see above has been designed locally and the symbol of three interlocking ellipses represents the connection that exists between the three villages.
Please support this website by spreading the news of its existance far and wide. If you are involved in a local group that would like a space on the website or would like to update their content slots please do not hesitate to contact us at dunawebsite@gmail.com
If you would like to advertise on this site feel free to contact us at that above email address also.