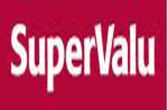 Green Street, Callan, Co. KilkennyTel: 056 7725603Fax: 056 7725153 Moblie:-086-8300102Email: dermotmccabe2@eircom.net OPENING H...
Lotto Syndicate Renewal/New Members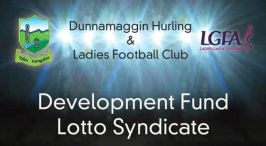 28 May 2022

Dunnamaggin GAA Lotto Syndicate.
The third year of the Dunnamaggin GAA Lotto Syndicate will come to an end very shortly on Sat May 28th.Current Members must have renewed by 28th May to be eligible for subsequent draws.We are now in a position to open it to new members who wish to join. This syndicate has been a vital fundraiser for the club and has allowed us to complete our Juvenile Pitch upgrade, install walkways around both our pitches in Kilmoganny and Dunnamaggin and improve facilities for our players. We are about to continue with our development plans of electronic scoreboard, New Gym and Ball wall.
If you wish to Renew or join please contact any of the following committee members:-Anne Davis, Billy Heffernan, Lorraine Moore, Colin Herity, Derek McLoughlin, Joe Sheridan, Kevin O'Neill, Ger O'Neill Thank you all again for your support.