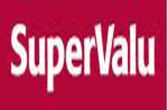 Green Street, Callan, Co. KilkennyTel: 056 7725603Fax: 056 7725153 Moblie:-086-8300102Email: dermotmccabe2@eircom.net OPENING H...
Weekly News 6th June 2022

06 June 2022

Local Lotto Results for June 3rd Winning numbers : 2, 20, 30. No Winner. Winners of Draw 5 x € 30.Alice Moore ( Nellie Maher ),Margaret Breen ( Dan Breen ),Tom O Brien ( Malachy Hogan ),Kathryn Costello ( Larry Costello ), Aisling Connolly ( Niamh O Donovan ) Jackpot next week € 1,150 Venue : Delaney's
Dunnamaggin Development Group the next market in Madge's Garden will take place on Sunday June 26th. This month's theme is Midsummer Barn Dance. Watch this space and the Facebook page Dunnamaggin Community News for more details.
Cemetery Masses: will take place in Kilmoganny Friday on 8th July @ 8.00 pm: Dunnamaggin on Friday 15th July @ 8.00pm Kilree to be arranged
Mass for Exam students in Kilmoganny on Saturday 11th June @ 7.15 pm
Kilmoganny Bridge ClubT he bridge results for 1/06/2022: 1 Philip Brennan & Gerry FitzGerald.2 Mary Delaney & Margaret Dunne.B ridge is every Wednesday night at 7.30pm in St. Eoghans Centre, Kilmoganny. All welcome.
Dunnamaggin LFC FÉILE PLATE CHAMPS The U15 girls had a super day out on Saturday June 4th in blustery conditions at the Division 2 Féile in Portlaoise GAA Club. They got off to a winning start in their first match against Naomh Eoin of Carlow on a 2:2 to 0:4 scoreline. Thomas Davis of Dublin and St. Joseph's of Westmeath were the next back to back rounds for the girls and these two sides were strong and overcame Dunnamaggin.. The girls then had a well needed break and came out in flying form for their next round match against Valleymount of Wicklow. A win in this match would secure a place in the Plate Final and the girls were up for it. They worked hard and secured the victory. The Plate final saw the squad face Réalta na Mara of Westmeath and again the girls were firing on all cylinders. They supported each other and displayed some fantastic passages of play to win on a scoreline of 6:4 to 2:5. Well done to the girls for the tremendous effort today, their parents for supporting them all day long and of course their mentors Eléna Byrne, Denis Lahart, Séan Ryan, Connor Bass and Noel Lahart. Thanks also to idsports Callan Co Op Treacy's Carpets And Furniture and Marble city paving for their sponsorship of the teams gear. Thanks to also for thwe many kind donations from parents and the club members. The girls had a very special day.
PPN Kilkenny are hosting their 1st Plenary on Tuesday 21st of June at 7pm sharp in the Ormonde Hotel. Its an opportunity for everyone to come together and reconnect after a turbulent few years for communities. We have a host of speakers on the night- Sean McKeown, Acting CEO of Kilkenny Local Authority, Barry Symes from Community Finance Ireland and Nick Ryan from BHP Insurance. We will have food and refreshements on the night. Please note a maximum of 3 people per group so if you could register in advance on ppnkilkenny@kilkennycoco.ie.
Droichead Family Resource Centre Callan are now enrolling for the Moving on Programme commencing in September 2022. Get Driver Theory, Driving Lessons and Test preparation while training in Employment Skills including Safepass, HACCP and First Aid. Training allowance paid subject to DSP entitlements. For more information contact Droichead Family Resource Centre on (056) 7755660.
Fáilte Isteach, conversational English classes return to Droichead Family Resource Centre every Thursday from 9.30-11.30am & 6.30-8.30pm. For more information contact Carmel on (083) 2098069.
Droichead Family Resource Centre are running a Heartsaver AED Course on the 10th of June from 9.30am-12.30pm. Participants will learn how to use an Automated External Defibrillator and CPR. The Heartsaver AED Course costs €10 per person and each participant will receive an Irish Heart Foundation Heartsaver AED certificate. To book a place or for more information please contact Carmel on (083) 2098069 or email familysupport@droicheadfrc.ie.
Want to know what is happening at Droichead Family Resource Centre? Text "what's on "to (085) 8564950 or (083) 2098069 to be added to our What's on at Droichead FRC WhatsApp Group. You can also follow Droichead FRC on Facebook or Instagram or give us a call on (056) 7755660 to keep up to date with all the services, supports and community groups available at Droichead.
Kilkenny Volunteer Centre: Barnstorm Theatre Company are looking for Front of House Volunteers to support them during their performances. This is a great opportunity to enjoy theatre and learn new skills. Mount Carmel Nursing Home are looking for Cycle Without Age Volunteers - Trishaw Pilot Do you enjoy cycling ? Would you like to support the centre to drive participants around the community? Don't worry full training is given and the Bike is Electric !! Kilkenny Welcome Team is back for 2022. Volunteers will be in pairs along the medieval mile in Kilkenny City and will offer a friendly smile to visitors and answer any questions they may have . Inclusive Camp Volunteers KRSP would love to hear from Volunteers who are interested in helping out with their Inclusive Summer Camps again this summer . This is also open to young volunteers aged 15yr- 18yrs. Cois Nore Link Volunteers Cois Nore offer invaluable support to people and their families who have had a cancer diagnosis. The Link Volunteer is at the very centre of what is offered within Cois Nore and will provide support to our service users from their very first visit. Each service user will have a Link Volunteer who checks in with them on a regular basis, links them to information about their diagnosis and signposts to our professional services such as talk and touch therapies. For information on any of the roles please see our website www.volunteerkilkenny.ie or call 0892584946
The Dublin Castle Scandals 1884 talk
OPW Kilkenny Castle will mark this year's Pride Month by hosting a talk by Brian Crowley, author and curator of the collections at Pearse Museum and Kilmainham Gaol, titled The Dublin Castle Scandals of 1884, on Saturday 18th June from 7.30 – 8.30pm in Kilkenny Castle and will talk about the bitter political war which raged between the Home Rule movement and the British administration in Ireland that led to the exposure of Dublin's secret male homosexual community. Free event but registration is required. https://www.eventbrite.ie/e/pride-festival-talk-the-dublin-castle-scandals-of-1884-tickets-328006866367