Shop online at www.treacyscarpetsandfurniture.ie Carpets, Timber, laminate and Vinyl floors, Mattresses, beds and bedroom furniture, dining room, sui...
Weekly News 13th June 2022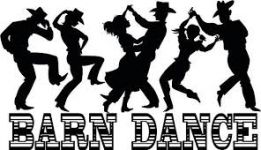 13 June 2022

Rosary in Dunnamaggin: The rosary will take place the first Monday of every month during the summer at 8pm at Our Lady's Grotto Baurscobe, Dunnamaggin. All are welcome.
Cemetery Masses: will take place in Kilmoganny Friday on 8th July @ 8.00 pm: Dunnamaggin on Friday 15th July @ 8.00pm Kilree to be arranged
Mass for Exam students in Kilmoganny on Saturday 11th June @ 7.15 pm
Dunnamaggin Development Group has received funding from Kilkenny County Council's Amenity Fund to develop a Remembrance Walk through the trees to the side of St Leonard's Church. This inclusive, reflective, meditative space will remember all those we have lost, particularly those who have died during the pandemic and especially those we could not grieve for in the usual Irish way due to the restrictions in place at the time. We are hosting a planning meeting to listen to the thoughts and ideas of all the residents of the Dunnamaggin Parish area. This will take place in early July (date to be confirmed) and we would encourage young and old to attend and share with us how they envisage the Remembrance Walk.
Barn Dance Get your dancing shoes and cowboy hats on and come on down to Madge's Garden on Saturday June 25th 7pm to 10pm for some Line Dancing. Ray Cahill, line dancing maestro will be on hand to put us through our paces, a BBQ will be available and Ray's will be open to quench the thirst. €5 on the gate - €10 to include a Burger and mineral. Sunday June 26th our monthly market takes place from 11.30am to 4pm. From 1pm to 3pm Ray will be on hand to give free Children's Line Dancing Lessons - spot prizes throughout and one especially for best dressed cowboy and cowgirl. Connect with neighbours and friends will BBQ, Real Lemonade from Gwen's Stall and lots of craft and food stalls.
The Swifts are back and they need your help
Birdwatch Ireland and the Heritage Office, are undertaking our second county wide Swift survey in Kilkenny this summer. And They need your help to record and report swifts in your town or village. Last year with your help we recorded 199 swift nests throughout the county. They are now starting the second county wide survey to see how many Swifts there are this year and where they are nesting. Please get involved and record any Swifts in your area on https://records.biodiversityireland.ie/record/swifts#7/53.455/-8.016 If you're new to birdwatching and would like to get involved, don't worry, as Kilkenny County Council are running Swift training workshops this summer. If you'd like to be involved please email us at heritage@kilkennycoco.ie for more information. This project is co-funded by Kilkenny County Council and The Department of Housing, Local Government and Heritage, through the National Parks and Wildlife Service's National Biodiversity Action Plan Fund. It is also kindly supported by the Heritage Council.

Nature is Good for you
Spending time in nature is good for you. Hearing birds sing and the buzz of bees reduces stress and lowers blood pressure. So why not make a home for nature in your garden? You can attract birds and butterflies by planting native trees and butterfly friendly flowers or by making a log pile or wildlife pond. If you live in Kilkenny and want to make your garden, school or workplace more wildlife friendly, email Kilkenny County Council Heritage Office for a free "Gardening for Biodiversity" book, at heritage@kilkennycoco.ie