Hughes O'Brien Chartered Engineers & Assigned Certifiers Frank 086 8638648 ...
Weekly News 26th June 2022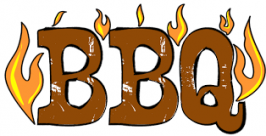 27 June 2022

Local Lotto Results - for June 20th Winning Numbers : 12. 32, 35. No Winner. Results for Draw for 5 x € 30. F. Bradley ( Townsend's ),Kathleen Peters ( Jimmy McCormack ),CJ Delaney ( Delaneys),Izzy ( Pat Comerford ), Ken Moore ( Nellie Maher )
Jackpot next week € 1,600 Venue : Delaney's Bar Monday JUne 27th. 9pm All Welcome.
Kells Scouts - Barbecue fundraiser in Delaneys Motte and Bailey Pub Kells Sunday 3rd July 4pm - 7pm. All welcome. Please support
Rosary in Dunnamaggin: The rosary will take place the first Monday of every month during the summer at 8pm at Our Lady's Grotto Baurscobe, Dunnamaggin. All are welcome
Dunnamaggin Development Group unfortunately due to the inclement weather last weekend we had to cancel and reschedule the Barn Dance to a date still to be decided in August. Our next market will take place on July 31st.
In the meantime with funding received from Kilkenny County Council's Amenity Fund we are developing a Remembrance Walk through the trees to the side of St Leonard's Church. This inclusive, reflective, meditative space will remember all those we have lost, particularly those who have died during the pandemic and especially those we could not grieve for in the usual Irish way due to the restrictions in place at the time. We are hosting a planning meeting to listen to the thoughts and ideas of all the residents of the Dunnamaggin Parish area. This will take place on Tuesday July 5th at 7pm starting at the church. We would encourage young and old to attend and share with us how they envisage the Remembrance Walk.
We would laos like to acknowledge funding received the Community Development Fund to pay for our insurance costs. This grant is invaluable enabling DDG to host the monthly markets and other events in the community.
Keep an eye on our facebook page Dunnamaggin Community News or text 087 7565376 to be included in our Whats App group to keep you up to date with what is happening and what we have planned.
Dunnamaggiin Ladies Football Club - Our U8s had a great morning at a blitz in Thomastown today. The girls all played brilliantly against Piltown, Tullogher and Thomastown. Well done to all the girls and mentors on a very successful outing and a big thank you to Thomastown LGFC for hosting
Calling all green fingers We are running a gardening course here at Knockdrinna Café in Stoneyford, with a view to increasing our own skills and spreading the knowledge to others who are interested,
The first course will run on Thursday mornings from 10 to 1pm for 12 weeks. The course is free but there is an optional fee of €5 per morning to cover Tea/Coffee and a scone. If you're interested please get in touch we have a few places left.
We are also considering a shorter evening course, please get in touch if you think you might be interested in that. Main Street, Stoneyford, Kilkenny, 086 8957716
Be part of We Act @ Culture Night
We Act is collaborating with Culture night to host a special programme of events aimed at sharing your organisations with the public. Whether you're in the arts space or you run overseas aid programmes, if you're a tiny rural youth centre or a large mental health charity in a city, we want you to open your doors and showcase what you do for one evening, on Friday, 23 September 2022.
We Act is about breaking down barriers and increasing understanding between the public and the sector. This is an exciting opportunity to connect with current or potential volunteers, supporters, participants or service users and spotlight your work, and the impact you have.
It's also a chance for all of us to be part of a vibrant national event, that showcases the best and brightest parts of our culture. To find out more and to get involved, visit: weact.ie/culture-night

Droichead Family Resource Centre Callan are now enrolling for the Moving on Programme commencing inSeptember 2022. Get Driver Theory, Driving Lessons and Test preparation while training in Employment Skills including Safepass, HACCP and First Aid. Training allowance paid subject to DSP entitlements. For more information contact Droichead Family Resource Centre on (056) 7755660. We also have a Fully Funded Part Time Course starting in September 2022 on Tuesdays and Thursdays from 9.30am-12.30pm. If you are interested in Healthcare and would like a QQI Level 5 Healthcare Support Qualification, contact Back to Education Initiative on (056) 7701020 or email btei@kkadulted.ie for more information.
Fáilte Isteach, conversational English classes in Droichead Family Resource Centre every Thursday from 9.30-11.30am & 6.30-8.30pm. For more information contact Carmel on (083) 2098069 or familysupport@droicheadfrc.ie.
We are now taking names for Toddlers and Tea our Playgroup for toddlers and their grown ups for September. It is a weekly, 90 minute drop in session at Droichead FRC. We have messy/ sensory play activities every week, free play, time indoors and outside plus a story and songs at the end of every session . Get in touch with Jess to book or for some more info (085) 8564950.
Want to know what is happening at Droichead Family Resource Centre? Text "what's on "to (085) 8564950 or (083) 2098069 to be added to our What's on at Droichead FRC WhatsApp Group. You can also follow Droichead FRC on Facebook or Instagram or give us a call on (056) 7755660 to keep up to date with all the services, supports and community groups available at Droichead.