Shop online at www.treacyscarpetsandfurniture.ie Carpets, Timber, laminate and Vinyl floors, Mattresses, beds and bedroom furniture, dining room, sui...
Weekly News 4th June 2022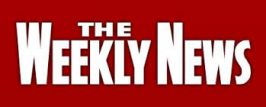 04 July 2022

Kilmoganny Bridge Club The bridge results for Prizes night on 22/06/2022: 1 Emer Wallace & Gerry FitzGerald: 2 Margaret Duggan & Therese Walsh: 3 Kathleen O'Shea & Mary Lonergan: 4 Helen Lanigan & Philip Brennan
Bridge results for 29/6/2022: 1 Catherine Burke & Helen Lanigan.: 2 Emer Wallace & Gerry FitzGerald.
Bridge is every Wednesday night at 7.30pm in St. Eoghans Centre, Kilmoganny. All welcome.
Kilmoganny Festival Bank Holiday Weekend July 30th & 31st
Saturday July 30th: 2pm to 4pm: Afternoon Tea & Caroline Boutique with a exhibition by James Creaney in St Eoghans Centre
7pm: BBQ in Dunphys Pub
Sunday July 31st: 9am to 12noon: Full Irish Breakfast in St Eoghan's Centre
3.30pm: Skills Coaching with Adrian Mullen for Children aged 6 -11 years followed at 4.30pm for the Brendan Fennelly Tribute Match. All takes place at the Kilmoganny GAA pitch
7pm to late in Dunphys Pub: BBQ followed by 'The Feck'n Match' Comedy Play and a Balloon Bursting Raffle with the night finishing with music by '2 to Groove'.
Weekend Ticket - €20.00
Saturday Night Only: €10.00
Sunday Night Only: €15.00
Tickets on Sale in Petes or from Alycia 087 6757490 or Lorraine 087 6414147

Community Games Hurling Well done to the Aghaviller Community games team who won the Leinster semi final against Bagnelstown 2-15 to 2-0 Thursday evening in Ballyhale . A great display of hurling and team work . Best of luck to them all in the Leinster final .
The six lads representing Dunnamaggin are Conor Fitzpatrick , Noah Kowalik , Joshua Carroll, Conor Lynch , Danny Connolly & Tommy Holden.
Dunnamaggin GAA: Senior Hurling League Title Well done to the Dunnamaggin Intermediate Hurlers who won the Division 3 Hurling League title after a cracking game against Young Ireland in Ballyhale on Tuesday eve. Dunnamaggin led coming down the home straight but Young Irelands brought the game back to level at full time. Due to late throw in time and my agreement with both management the game went straight to penalties to be decided. Goalie Seaghan O'Neill stepped up to the challenge and although the first two well taken ones got by him the 3rd did not. Michael Cody, ,Kieran Bergin, Eoghan Kearney and Joe Fitxpatrick Converted the Dunnamaggin penalties. Young Ireland converted the fourth but when the fifth blasted over the bar the game was Dunnamaggins and Seaghan did not have to take one on his opposite number. Well done lads.
Local Lotto Results: for June 27th Winning Numbers : 1 , 6 , 16. Winner : Edward Moran ( Edward Moran ) Jackpot next week July 4th : €1000. Venue: Dunphy's Kilmoganny - draw takes place at 9pm - All Welcome.
Outdoor Barn Dance in Madge's Garden Dunnamaggin: the rescheduled Barn Dance takes place on Saturday August 6th in Madge's Garden from 7pm to 10pm so get your dancing shoes and cowboy hats on and come on down to Madge's Garden for some Line Dancing. Ray Cahill, line dancing maestro will be on hand to put us through our paces, a BBQ will be available and Ray's will be open to quench the thirst. €5 on the gate - €10 to include a Burger and mineral. To make a weekend of it our monthly market will take place on Sunday August 7th instead of July 31st from 11.30am to 4pm. From 1pm to 3pm Ray will be on hand to give free Children's Line Dancing Lessons - spot prizes throughout and one especially for best dressed cowboy and cowgirl. Connect with neighbours and friends - BBQ, Real Lemonade from Gwen's Stall and lots of craft and food stalls. Keep an eye on our facebook page Dunnamaggin Community News or text 087 7565376 to be included in our Whats App group to keep you up to date with what is happening and what we have planned.
Rosary in Dunnamaggin: The rosary will take place the first Monday of every month during the summer at 8pm at Our Lady's Grotto Baurscobe, Dunnamaggin. All are welcome.
Cemetery Masses: will take place in Kilmoganny Friday on 8th July @ 8.00 pm: Dunnamaggin on Friday 15th July @ 8.00pm
Please save the date for this year's Dunnamaggin Gymkhana on Sunday the 4th of September in Goodwins Garden, Kells in aid of St Josephs Home and Carlow Kilkenny Homecare Team.
Dunnamaggin Ladies FC: Our Dunnamaggin u16s braved wind and rain to leave Railyard with a win on June 25th. Dunnamaggin won the coin toss and had the advantage of the wind in the first half which enabled the team to build a lead that was not relinquished. Great skills and determination was shown by both teams in difficult playing conditions. Well done to the u16s team and management.
Be part of We Act @ Culture Night
We Act is collaborating with Culture night to host a special programme of events aimed at sharing your organisations with the public. Whether you're in the arts space or you run overseas aid programmes, if you're a tiny rural youth centre or a large mental health charity in a city, we want you to open your doors and showcase what you do for one evening, on Friday, 23 September 2022.
We Act is about breaking down barriers and increasing understanding between the public and the sector. This is an exciting opportunity to connect with current or potential volunteers, supporters, participants or service users and spotlight your work, and the impact you have.
It's also a chance for all of us to be part of a vibrant national event, that showcases the best and brightest parts of our culture. To find out more and to get involved, visit: weact.ie/culture-night

Droichead Family Resource Centre Callan are now enrolling for the Moving on Programme commencing inSeptember 2022. Get Driver Theory, Driving Lessons and Test preparation while training in Employment Skills including Safepass, HACCP and First Aid. Training allowance paid subject to DSP entitlements. For more information contact Droichead Family Resource Centre on (056) 7755660. We also have a Fully Funded Part Time Course starting in September 2022 on Tuesdays and Thursdays from 9.30am-12.30pm. If you are interested in Healthcare and would like a QQI Level 5 Healthcare Support Qualification, contact Back to Education Initiative on (056) 7701020 or email btei@kkadulted.ie for more information.
Fáilte Isteach, conversational English classes in Droichead Family Resource Centre every Thursday from 9.30-11.30am & 6.30-8.30pm. For more information contact Carmel on (083) 2098069 or familysupport@droicheadfrc.ie.
We are now taking names for Toddlers and Tea our Playgroup for toddlers and their grown ups for September. It is a weekly, 90 minute drop in session at Droichead FRC. We have messy/ sensory play activities every week, free play, time indoors and outside plus a story and songs at the end of every session . Get in touch with Jess to book or for some more info (085) 8564950.
Want to know what is happening at Droichead Family Resource Centre? Text "what's on "to (085) 8564950 or (083) 2098069 to be added to our What's on at Droichead FRC WhatsApp Group. You can also follow Droichead FRC on Facebook or Instagram or give us a call on (056) 7755660 to keep up to date with all the services, supports and community groups available at Droichead.