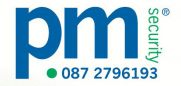 For all your security needs contact Padraig Moore on: 087 2796193 or pmsecuritysystems@gmail.com... ...
Weekly News 25th July 2022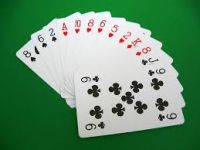 25 July 2022

Kilmoganny Bridge Club Results 6/07/2022: 1 Kitty Meagher & Theresa Walsh. 2 Margaret Dunne & Mary Delaney.
Bridge results for 13/7/2022: 1 Jacque Purcell & Philip Brennan 2 Rita Townsend & Jackie Kenneally. Bridge results for 20/7/22: 1 Philip Brennan & Jacque Purcell.
2 Gerry FitzGerald & Emer Wallace. Bridge is every Wednesday night at 7.30pm in St. Eoghans Centre, Kilmoganny. All welcome.
Local Lotto Results: July 18th Winning numbers : 2 , 4 , 13. No Winner. Winners of Draw for 5 x € 30. C J Delaney ( Delaney's ),Darragh Robinson ( Jimmy McCormack ),John Reid ( John Reid ),Patsy Reid ( John Reid),Kitty O Neill ( Edward Moran ).
Jackpot Next Week July 25th: € 1,150. Venue Dunphy's Bar Kilmoganny 9pm All Welcome
Kilkenny Volunteer Centre: has the following organisations looking for volunteers -
Website Design Volunteer : Callan First Responders
Callan First Responders who provide vital a life saving service to the Callan Community would love to hear from any volunteer interested in helping them develop a new website to promote their service.
Amber Womens Refuge : Tour de Sportive - Saturday 30th of July
The team at Amber Womens refuge who are one of the charities supported by the event , are providing refreshments at the event and would love to hear from any volunteers who have a couple of hours to spare on the day to help out and keep the cyclists hydrated ! You can channel your inner Mrs Doyle !
Kilkenny Bereavement Support : Listening Volunteers
Listening Volunteers are needed for Kilkenny Bereavement Support in Kilkenny who provide one to one support for individuals who are bereaved . Please note that there is a required 30 hours of training as part of this role.
Teac Tom are looking for Volunteers to help out at Electric Picnic this year.
If camping and music is your thing, while supporting the fantastic work that Teac Tom do this is the role for you.
For more information please log onto www.volunteerkilkenny.ie or call 0892584946
Kilmoganny Festival Bank Holiday Weekend July 30th & 31st
Saturday July 30th: 2pm to 4pm: Afternoon Tea & Caroline Boutique with a exhibition by James Creaney in St Eoghans Centre
7pm: BBQ in Dunphys Pub
Sunday July 31st: 9am to 12noon: Full Irish Breakfast in St Eoghan's Centre
3.30pm: Skills Coaching with Adrian Mullen for Children aged 6 -11 years followed at 4.30pm for the Brendan Fennelly Tribute Match. All takes place at the Kilmoganny GAA pitch
7pm to late in Dunphys Pub: BBQ followed by 'The Feck'n Match' Comedy Play and a Balloon Bursting Raffle with the night finishing with music by '2 to Groove'.
Weekend Ticket - €20.00
Saturday Night Only: €10.00
Sunday Night Only: €15.00
Tickets on Sale in Petes or from Alycia 087 6757490 or Lorraine 087 6414147

Outdoor Barn Dance in Madge's Garden Dunnamaggin: A Barn Dance takes place on Saturday August 6th in Madge's Garden from 7pm to 10pm so get your dancing shoes and cowboy hats on and come on down to Madge's Garden for some Line Dancing. Ray Cahill, line dancing maestro will be on hand to put us through our paces, a BBQ will be available and Ray's will be open to quench the thirst. €5 on the gate - €10 to include a Burger and mineral. To make a weekend of it our monthly market will take place the following day Sunday August 7th from 11.30am to 4pm. From 1pm to 3pm Ray will be on hand to give free Children's Line Dancing Lessons - spot prizes throughout and one especially for best dressed cowboy and cowgirl. Connect with neighbours and friends - BBQ, Real Lemonade from Gwen's Stall and lots of craft and food stalls. Keep an eye on our facebook page Dunnamaggin Community News or text 087 7565376 to be included in our Whats App group to keep you up to date with what is happening and what we have planned.
Rosary in Dunnamaggin: The rosary will take place the first Monday of every month during the summer at 8pm at Our Lady's Grotto Baurscobe, Dunnamaggin. All are welcome.