Shop online at www.treacyscarpetsandfurniture.ie Carpets, Timber, laminate and Vinyl floors, Mattresses, beds and bedroom furniture, dining room, sui...
Weekly News 29th August 2022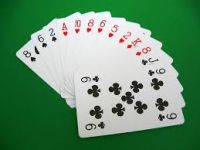 29 August 2022

Kilmoganny Bridge Club Results for 17/08/2022: 1 Gerry FitzGerald & Emer Wallace. 2 Margaret Duggan & Therese Walsh. The bridge results for 24/08/2022: 1 Gerry FitzGerald & Emer Wallace. 2 Helen Lanigan & Kitty Meagher. Bridge is every Wednesday night at 7.30pm in St. Eoghans Centre, Kilmoganny. All welcome.
Dunnamaggin GAA: GAA lotto Syndicate winners:- June: €100 Billy Heffernan, €100 Seamus Knox, €50 Denis Lahart, €50 Patrick Butler, €50 Andrew O Dwyer, €50 Matt Doran July:€100 Joe Murray, €100 Jamie Mcloughlin, €50 Jack Brett, €50 Paul Hughes, €50 Michael Lyons, €50 Eoghan Kearney August: €100 James Rossiter, €100 Brian Farrell, €50 Mary Cody, €50 Ciaran Moore, €50 Gerry Brett, €50 Margaret O Shea.

Golf Classic Cancelled
Hi all, it is with regret that we must cancel our annual golf classic this year. Our rescheduled date clashes with important minor & intermediate games and unfortunately there are no other dates free in golf calendar.Will be back again 2023.

Piltown Tickets
That time of year again. Piltown tickets (€50 for 5 draws) are now available from usual sellers/GAA club officials & Adult Players.This is an important fundraiser for Dunnamaggin GAA club as 50% Min goes back to club so please support if you can
Local Lottos Results for 22nd August - Winning Numbers : 19 , 25 , 31 . No Winner.
Winners of Draw for 5 x € 30.Kevin Barry ( Mags Cahill ), Izzy ( Pat Comerford ), Young Bucks ( Olive Buckley ),Inez Sheridan ( Joe sheridan ), Wilsons ( Olive Buckley) Jackpot next Week August 29th € 1,900 Venue : Delaney's Kells at 9pm. All Welcome
Dunnamaggin Development Group A great day was had at the Annual Vintage Fair in the village last Sunday. A great effort was made by many residents of Dunnamaggin and the surrounding areas to dress up in vintage costume. There was a great buzz around the afternoon tea tent and at the Best Dressed Competition, a real social event for all generations. Winners of the Best Dressed were Lady Mary Moylan and her butler Mr Jimmy Carson Hawe. Lady Mary was presented with a bouquet of flowers, the winners were treated to Afternoon Tea and took home a bottle of wine and a voucher for Smile Photography by Cyndi Cliffe. The best dressed child was won by Morgan Cliffe who was presented with a handmade bag. Judging was by Paula from Style by Maypetals. And of course we can't forget our raffle winners Mary Murphy from Kilmacow, stallholder extraordinaire Cáit and Sean Moylan. Besides being great fun, our markets serve a great social purpose, connecting us all as a community - young and old from all parts of the parish and beyond. Our next market is the last Sunday in September and will have a harvest theme with a Scarecrow Competition.
Other news - The Remembrance Walk to commemorate those who died - particularly those during the pandemic - has started. DDG hope to complete it in stages - the first of which is the Remembrance Tree. PJ Dawson is creating the wrought iron tree that will be situated at the start of the walk. Lighted from beneath it will be visible both night and day. This proect is part funded by Kilkenny County Councils Amenity Grant Scheme.
The fourth Community Spirit Award will be awarded in November. This year, as last, we have a nomination process in place for people to nominate someone they feel should be acknowledged for their voluntary work and contribution to the parish of Dunnamaggin which encompasses the three villages of Kells, Dunnamaggin and KIlmoganny. Nominations can be sent via private message to our facebook page saying why your nominee should receive the award. Nomination forms will also be available at the September market and in local shops soon.
Baurscobe Cross - DDG has received grant aid from the National Tidy Towns to develop the green area at Baurscobe Cross. Aime Moore from Botanical Graphics has designed the planting for us and work will commence soon.
Making Dunnamaggin Development Group a Company Limited by Guarantee - in order to be able to access large grant aid such as the Town and Village Renewal Scheme to develop the village as envisioned in the five year plan, the group needs to become a CLG. The group met with Declan Rice and Fergus Horgan of Kilkenny LEADER Partnership along with some locals who are interested in becoming directors of the company. Anyone who is interested in coming to the next meeting to discuss further please private message the facebook page Dunnamaggin Community News or call Trish 087 7565376 for information.
Dunnamaggin Ladies Football Club -
Great championship round 1 win for our U14 girls last Saturday away to Muckalee.
Their next round, which is also doubling as the C LEAGUE FINAL, is next Sunday September 4th in Dunnamaggin at 6pm against Clara. Come along and support this talented group of girls.
September Saturday 3rd in Kells - Kells KIngs Charity Cycle -
Come join us on SATURDAY SEPTEMBER 3RD at 9:45 (registration from 8.30-9.30) in Kells for the return of this fantastic event (cycle distances will be 116km and 85km). The registration fee is €35 but if you register online, you can avail of our online discount and register for just €30 (until Friday 2nd Sept at 1pm). You can register online via coisnore.ie/kellskings
Light up the Bridge will take place on the night of the Kells Kings Cycle. Write your message of hope or remembrance around a candle and it will be placed on the bridge.
Bags (€5 each) are available from Cois Nore, Walkin St, Bob's Shop Kells, Mairead's Hair Salon or contact John Power 087 6488986 or Mary Theresa Power 085 7517734
Both events are in aid of Cois Nore - cancer support service Kilkenny
Droichead Family Resource Centre are now enrolling for the Moving on Programme commencing in September 2022. Get Driver Theory, Driving Lessons and Test
preparation while training in Employment Skills including Safepass, HACCP and First Aid. Training allowance paid subject to DSP entitlements. For more information
contact Droichead Family Resource Centre on (056) 7755660. Kilkenny Parents Hub will be held in Droichead Family Resource Centre on
Family Support Services
are available Mon- Fri. For more information call, email or text our Support Workers. Jess (085) 8564950 developmentworker@droicheadfrc.ie Carmel (083) 2098069 familysupport@droicheadfrc.ie
Droichead Family Resource Centre has a Fully Funded Part Time Course starting in September 2022 on Tuesdays and Thursdays from 9.30am-12.30pm. If you are
interested in Healthcare and would like a QQI Level 5 Healthcare Support Qualification, contact Back to Education Initiative on (056) 7701020 or email btei@kkadulted.ie for more information. Look out for upcoming courses & workshops throughout the Autumn in Droichead including : First Aid Responder, Fitness and Gentle Movement Classes, Pottery & Art Classes , Dance and Photography. For more information contact Droichead Family Resource Centre on (056) 7755660.
Did you know that there is a low cost typing and photocopying service available in Droichead Family Resource Centre ? For more information and to keep up to date
with all of the services , supports and community groups available at Droichead follow us on Instagram and Facebook or call the centre on (056) 7755660.
Free Recovery and Resilence Training series The latest round of the Recovery and Resilience Training is now available free of charge for any group who would like to upskill in the area of digital skills, governance, strategic planning, management and more. This training is delivered by Carmichael, on behalf of the Community Foundation of Ireland.
Upcoming Training includes:
Tue 6 Sep 2022 18:00pm Charities Governance Code
Tue 13 Sep 2022 10:00am Volunteer Wellbeing
Tue 27 Sep 2022 10:00am Running an Effective Meeting
Tue 4 Oct 2022 10:00am Microsoft 365 - Tips for using MS Office Apps
Tue 11 Oct 2022 10:00am Using Social Media to Promote Your Work
Tue 18 Oct 2022 18:00pm Committee Skills
Tue 1 Nov 2022 10:00am Risk Management
Tue 8 Nov 2022 18:00pm Strategic Planning
Further information https://www.eventbrite.ie/cc/recovery-and-resilience-training-programme-57749

Invitations Kilkenny Age friendly Older peoples Council
Kilkenny Age friendly Older Peoples Council are inviting older people for a gathering in the Orchard House on 7th September 2022 or in the Hoban Hotel on 9th September 2022 from 9.15am to 12.30pm to hear about your needs and interests. Call Betty or Mary for further information on 086 3715757 or 086 1942174

Grant Writing Tips and Tricks This free webinar of the Wheel presents a model for how to streamline grant writing processes within your organisation, analyse opportunities, and increase the impact of projects through careful design and implementation. The webinar takes place on 16 September 2022 from 10am to 12.30pm. See https://www.wheel.ie/training/2022/09/grant-writing-tips-and-tricks-webinar for further information.

'Time to change - a future for everyone'; Regional PPN Environmental event, 17 September Kilkenny PPN together with Waterford, Carlow, Wexford and Tipperary PPNs will be hosting a South East Region Environmental event in the Parade Tower, Kilkenny Castle on Saturday 17th September from 9.30am to 2pm for member groups promoting all things sustainable and climate action.Speakers will include Michael Ewing (Environmental scientist & lifelong activist), Eanna ni Lamhna (Irish biologist, Author and Enviromental consultant), Breda Maher (Climate Action Regional Officer), Jeanette O'Brien (Climate Officer Carlow County Council) and Waterford Comhairle na nOg & Comhairle Project Environment. The event will by facilitated by Jen Harris, CEO of Waterford Sustainable Living Initiative. Lunch will be provided in the Pembroke hotel from 2pm. Please email to ppnkilkenny@kilkennycoco.ie if you would like to attend the event. Places are limited