Shop online at www.treacyscarpetsandfurniture.ie Carpets, Timber, laminate and Vinyl floors, Mattresses, beds and bedroom furniture, dining room, sui...
Weekly News 5th Sept 2022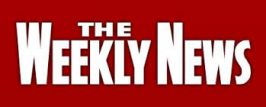 05 September 2022

Kilmoganny Bridge Club The bridge results for 31/08/2022: 1 Rita Townsend & Jackie Kenneally. 2 Gerry FitzGerald & Emer Wallace. Bridge is every Wednesday night at 7.30pm in St. Eoghans Centre, Kilmoganny. All welcome.
Local Lotto Winning Numbers : for August 29th - 9 , 28 ,31 .No Winner.
Winners of Draw for 5 x € 30. Ciaran ( Anne Hickey ),Pamela Dawson ( Malachy Hogan ),lorraine Walsh ( Marie Kelly ), Seamus Kelly ( Mary Heffernan ),Jack & Jim ( Jimmy McCormack ) Jackpot next weekSeptember 5th € 2,050. Venue Dunpvhy's Kilmoganny 9pm All Welcome
The Mooncoin Vintage Club will be holding a tractor run in aid of St. Josephs Supported Care Home, Kilmoganny on Sunday the 11th of September. Registration from 11am at the Piltown GAA show grounds, leaving for Kilmoganny at 12.30pm. Refreshments, music and a raffle will be held after at Dunphys pub, Kilmoganny. All tractors, cars and bikes are welcome. Any queries please telephone Ned Delahunty on 086-4048243.
Droichead Family Resource Centre Callan - Knit/ Crochet and Natter, every Friday in Droichead Family Resource Centre from 10-11.30am starting on the 16 th September. Open to all beginners/ improvers/advanced, a tutor will be on hand to show new skills and all materials are provided. €2 per class to cover the cost of tea's and coffees. To book your place contact Carmel on (083) 2098069 or familysupport@droicheadfrc.ie. Free Conversational English Classes return to Droichead FRC on Wednesday 14 th
September 6.30-8.30pm & Thursday 15 th September 9.30-11.30am. For more information contact Carmel on (083) 2098069 or familysupport@droicheadfrc.ie.
Development Officer/Ukrainian Support Worker
Kilkenny Volunteer Centre is recruiting a Development Officer / Ukrainian Support Worker. 14 week fixed term contract for 14 hours per week.
The role will involve supporting the Ukrainian community and other new communities to engage in rewarding volunteering activities in Kilkenny and liaising with local non-profit organisations to help develop inclusive volunteering roles. Candidates must be fluent in English and Ukrainian/Russian and have experience in community services and volunteering. Visit https://volunteerkilkenny.ie for more info.
Teac Tom 'Giving light and hope' walk on Sunday 11th September
Teac Tom's annual 'Giving light & Hope' walk will be held in Castletown, Co Laois on Sunday 11th September. Find details on the flyer above. This walk is to remember our loved ones family and friends that we lost to suicide. It is a lovely opportunity to meet other people and feel the support.
For more information contact thethomashayestrust@gmail.com
Kilkenny City Community Gatherings for older people
Kilkenny Age friendly Older Peoples Council are inviting older people for a gathering in the Orchard House on 7th September 2022 and in the Hoban Hotel on 9th September 2022 from 9.15am to 12.30pm. They would like to hear about your needs and interests. See flyers above. For expressions of interest call Betty or Mary on 086 3715757 or 086 1942174.
World Suicide Prevention Day/ Connect Cafe - online information session 7th of September
World Suicide Prevention Day on Saturday September 10th is fast approaching and this year's theme is "Creating Hope Through Action". The HSE Regional Suicide Resource Office in partnership with Mental Health Ireland in the South East will deliver an online information session on 7th September at 4pm on how to host a Connect Café in your community alongside the key messages for World Suicide Prevention Day. A Connect Café can be held at any time of the year and in any community. It is a simple and fun way of strengthen relationships and to build new connections. For more information contact 051 874013/sarah.hearne@hse.ie.