Shop online at www.treacyscarpetsandfurniture.ie Carpets, Timber, laminate and Vinyl floors, Mattresses, beds and bedroom furniture, dining room, sui...
Weekly News 12th Sept 2022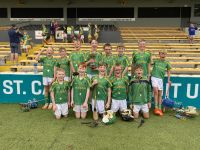 12 September 2022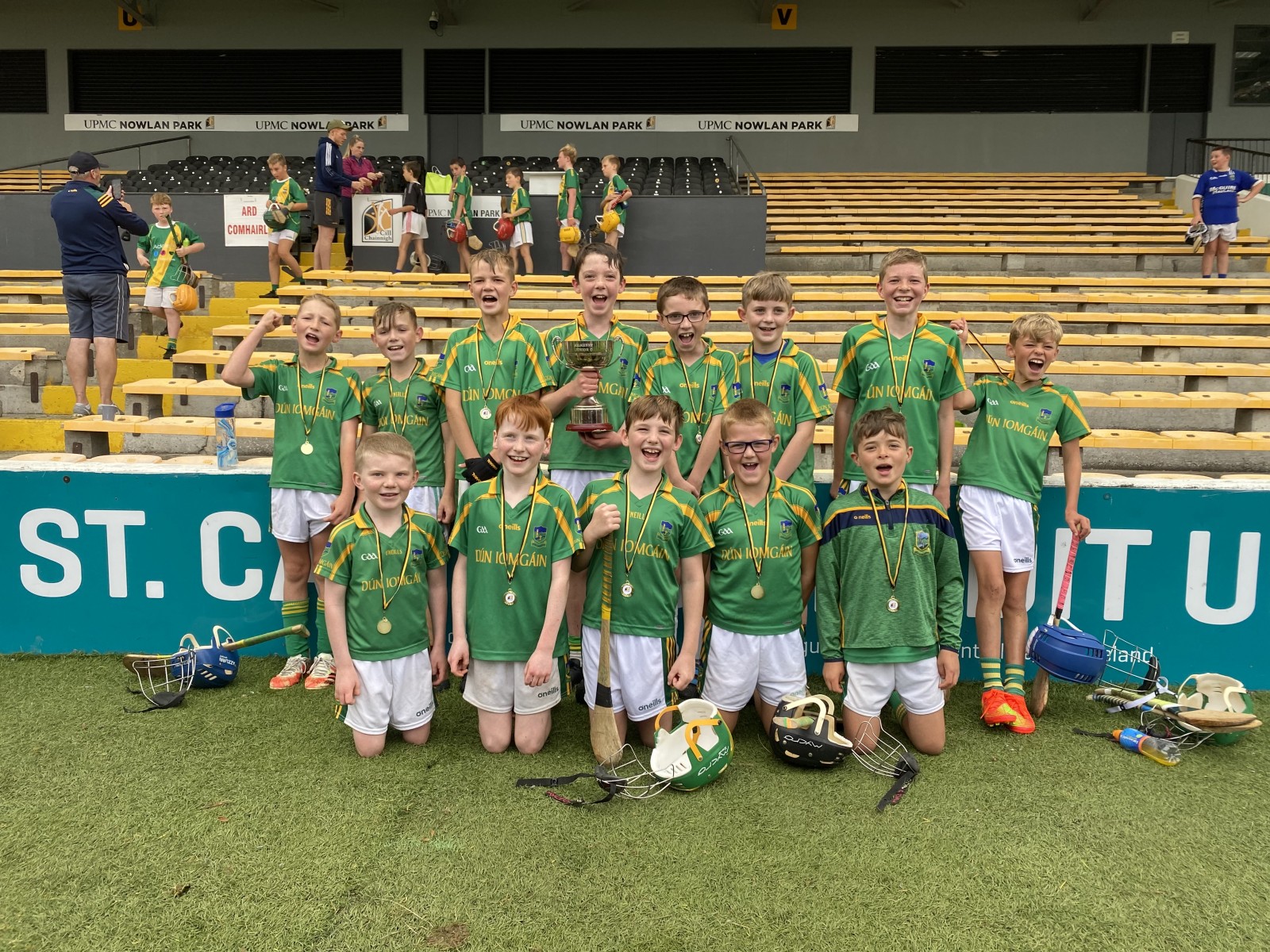 Dunnamaggin GAA: Well done to the u11s today who won their go games match against Carrickshock. They all played great hurling from the start with some fantastic scores. A memorable occasion for their first match in Nowlan Park
Local Lotto Results for September 5th Winning Numbers : 1 , 3 , 5 . No Winner. winners of Draw for 5 x € 30 Noreen Power ( Jimmy McCormack ),Clodagh Lawrence ( C J Delaney ),Niamh ( Malachy Hogan ),Stella Byrne ( Marie Kelly ),Noreen Power ( Jimmy McCormack ) Jackpot next week September 12th :€ 2,200 Venue : Townsend's Dunnamaggin at 9pm All Welcome.
Dunnamaggin Development Group: The fourth Community Spirit Award will be awarded in November. This year, as last, we have a nomination process in place for people to nominate someone they feel should be acknowledged for their voluntary work and contribution to the parish of Dunnamaggin which encompasses the three villages of Kells, Dunnamaggin and KIlmoganny. Nominations can be sent via private message to our facebook page (Dunnamaggin Community News) saying why your nominee should receive the award. Nomination forms will also be available at the September market and in local shops soon. A new Whats App Group has been set up Parish News and Events to inform the whole community of forthcoming events across the three villages of Kells, KIlmoganny and Dunnamaggin. If you wish to be added please text 087 9665020 or 087 7565376 to be added to the group. It is an information only group so admins are the only ones that can post but there are admins from the three villages so if you have some event to highlight or news to impart you contact one of the admins and they will post for you. The Harvest Market will take place on Sunday September 25th - Apple Pressing will be available so bring along your apples to be made into juice, our second Scarecrow Competition will take place - build a scarecrow and display in Madges Garden from 11am with prizes for the best - an Apple Pie competition - leave your creation in the Pop Up Café from 12noon judging at 3pm - lots of fun games for the children. Put the date in your diary and come along to Madge's Garden from 11.30am to 4pm.
We are looking for more volunteers to join the DDG . We hold two meetings a month to organise our markets . We have our markets the last Sunday of the month and you don't have to be involved in every one . We work as a team but we all understand that family and work comes first . If you are interested in lending a hand a couple of hours a month please let me know .It's also a lovely way to make friends and keep up to date with everything going on in the community and also helping to make our community a better place .
NO CONTRACT ! NO COMMITMENT ! JUST FUN ! Contact Cyndi on 0899473002
Kilmoganny Bridge Club The bridge results for 7/09/2022: 1 Josie O'Gorman & Philip Brennan. 2 Gerry FitzGerald & Emer Wallace. 3 Mary Delaney & Margaret Dunne. Bridge is every Wednesday night at 7.30pm in St. Eoghans Centre, Kilmoganny. All welcome.
Kells Scouts: The local Scout Group is about to get back to adventure after the summer break. Starting next week, there are spaces available in all sections for new members and for new leaders.
Beavers, aged 6-8, Wednesdays 7pm-8pm Cubs, aged 9-11, Tuesdays 7.15pm-8.30pm Scouts, aged 12-16, Thursdays 7.30-9pm If you'd like to know more or to join, contact francis.denny@gmail.com
Droichead Family Resource Centre Callan - Knit/ Crochet and Natter, every Friday in Droichead Family Resource Centre from 10-11.30am starting on the 16 th September. Open to all beginners/ improvers/advanced, a tutor will be on hand to show new skills and all materials are provided. €2 per class to cover the cost of teas and coffees. To book your place contact Carmel on (083) 2098069 or familysupport@droicheadfrc.ie. Free Conversational English Classes return to Droichead FRC on Wednesday 14 th
September 6.30-8.30pm & Thursday 15 th September 9.30-11.30am. For more information contact Carmel on (083) 2098069 or familysupport@droicheadfrc.ie.

Help Kilkenny County Council shape a plan for your future !! Kilkenny County Council and the Kilkenny Local Community Development Committee (LCDC) want you to tell them about the opportunities, and challenges you face, across the county that affect your lives. To inform the next Local Economic and Community Plan (LECP) for the county the Local Authority is seeking feedback on proposed goals and objectives under 10 key areas;
Climate & Sustainability, Supporting Businesses, Culture, Heritage & Tourism, Rural Economy, Education & Skills, Attracting Graduates, Health Inequalities, Community Development, Social Investment and Housing.
As part of the first step to inform the new LECP plan Kilkenny County Council have prepared a draft Socio-Economic Statement and draft high level goals https://www.yourkilkennylecp.ie/ As part of the community consultation, Kilkenny County Council would like to hear your views on the 10 draft high level goals and the sustainable community and economic objectives set out within it, alongside your desired outcomes and vision for Kilkenny.
Take the citizen survey Click on the link https://www.yourkilkennylecp.ie/ to be redirected to the LECP survey page. This survey will take approximately 10-15 minutes to complete and will close on Friday 23rd September 2022.
The Draft Socio Economic Statement and Draft High Level Goals are available for public viewing at 7 locations throughout the County.
Attend a virtual workshop During the month of October Kilkenny County Council will be holding three virtual workshops, one for municipal districts in the county, as follows.
Castlecomer (virtual event) – Friday 7th October, 19:00-21:00
Callan-Thomastown (virtual event) – Monday 10th October, 19:00-21:00
Piltown (virtual event) – Wednesday 12th October, 19:00-21:00
Attend an in-person event Or register to attend their public workshop in Kilkenny City Kilkenny City – Springhill Court Hotel, Waterford Road, Kilkenny, R95 NX32 - Wednesday 5th October, 19:00-21:00
You must pre-register for attendance. To register for the event for your area click the link: https://www.yourkilkennylecp.ie/
For more information click on https://consult.kilkenny.ie/en/consultation/local-economic-and-community-plan-0