Hughes O'Brien Chartered Engineers & Assigned Certifiers Frank 086 8638648 ...
Lotto Syndicate Winners. Sept, Oct, Nov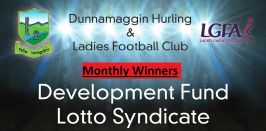 18 November 2022

Congrats to our SEPT lotto Syndicate winners.Declan Donohue,Derek & Martina Delaney €100 each.Hugh & Danielle McEneaney,Conor & Sabrina Bass,Martina Mitrasch, Willie Kearney €50each.


Congrats to our Oct lotto Syndicate winners.Helen & Pat McLoughlin,Sally Phelan €100 each.Pat Hoban,Ann Phelan,Oliver Herity,Malachy Hogan €50 each.


Congrats to our Nov lotto Syndicate winners.Aoife Fitzpatrick,Tony & Aine Walsh €100 each.Pat Delahunty,Joe Sheridan,Margaret Hayes,Roger & Tanya Thomas €50 each.
Thanks again to everyone for their continued support.