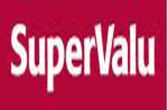 Green Street, Callan, Co. KilkennyTel: 056 7725603Fax: 056 7725153 Moblie:-086-8300102Email: dermotmccabe2@eircom.net OPENING H...
Weekly News 14th Nov 2022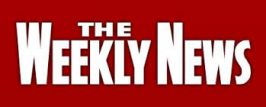 14 November 2022

Dunnamaggin GAA: Lotto Syndicate Draw Winners: Congrats to our September lotto Syndicate winners. Declan Donohue, Derek & Martina Delaney €100 each. Hugh & Danielle McEneaney, Conor & Sabrina Bass, Martina Mitrasch, Willie Kearney €50each. Congrats to our October lotto Syndicate winners - Helen & Pat McLoughlin, Sally Phelan €100 each.Pat Hoban, Ann Phelan, Oliver Herity, Malachy Hogan €50 each. Congrats to our November lotto Syndicate winners - Aoife Fitzpatrick,Tony & Aine Walsh €100 each. Pat Delahunty, Joe Sheridan, Margaret Hayes, Roger & Tanya Thomas €50 each. Thanks again to everyone for their continued support. Don't Forget your Dinner Dance Tickets - Saturday 26th November available from from Jim Hickey (087)9667739, Philip Tallon (087)2831590, James Rossiter (087)2755091 & Ciaran Moore (086)8395693. On the night the 25th Anniversary of Senior Hurling Victory 1997 will be celebrated with special guest Marty Morrissey. Cost €45.
Local Lotto Results - Winning Numbers for November 7th : 25, 28, 36. No Winner. Winners of the Draw for 5 x € 30. Young Kink Cole ( Pat Comerford ), Ado & Oj ( Helen Fennelly Martin ), Carol Power ( Pauline Walsh ), Patrick Barron ( Jimmy McCormack ), Nikki McCormack ( Jim McCormack ) Jackpot next week € 3550 Draw on November 14th inTownsend's Bar, Dunnamaggin @ 9pm. All Welcome
Kilmoganny Bridge Club results for 9/11/2022: 1 Josie O'Gorman & Philip Brennan 2 Catherine Burke &Kitty Meagher 3 Elizabeth Lanigan & Grace Landy Bridge is every Wednesday night at 7.30pm in St. Eoghans Centre, Kilmoganny. All welcome.
What's happening in Dunnamaggin: Three important events taking place between now and the end of the year. This year's winner of Dunnamaggins Community Spirit Award will be announced at a special ceremony next Sunday November 20th at 12noon in the hall of the National School St Leonards. All welcome to attend - tea, coffee, music and fun. Saturday December 3rd will see our first Christmas Lights event in Madge's Garden at 7pm followed by our fourth Christmas Fair on December 4th where Santa will make his usual visit for the kids and adults alike. Thank you to everyone who volunteers at our events, who helps with the flowers in the village, who supports the work being done in the village and community.
Droichead FRC are delighted to announce the return of our annual Senior Citizens Christmas Party on the 7 th December 2022. This year's party will be held at Edmund Rice Centre, Westcourt. There will be a 2 course dinner, raffle and lots of entertainment on the day. Places are limited and it is advised to book early, call Droichead on (056) 775560 EXT 1 to book. Callan Men's Shed have kindling for sale, 1 bag €2 or 3 bags for €5. They will be at Bank of Ireland every Saturday from 11am-2pm. Please support Callan Men's Shed. Inclusive Pilates with Shane Whelan, a 6 week programme to improve core strength, flexibility and mobility begins in Droichead FRC on Tuesday 8 th November from 11.30am-1pm. The programme costs €20 and for more info or to book a place contact Carmel (083) 2098069 or familysupport@droicheadfrc.ie .
The second Kilkenny PPN Plenary of this year will be held on 30th November in the Ormonde Hotel from 6pm with festive food upon arrival. There will be a line up of speakers and plenty of time for community engagement. Details will follow closer to the time. In the meantime, can you please let us know if you will be attending by emailing ppnkilkenny@kilkennycoco.ie Max 3 people per group.
L'Arche Kilkenny events
The L'Arche Christmas Fair is taking place on Sunday November 27th, 10am - 4pm, Green Lane Callan. The Fair will include a Santa's Corner, hand made crafts, raffle, baked goods, gift ideas, tea and coffee etc. (see also flyer above) The L'Arche Christmas Concert will be taking place at the St Eoghan`s Centre/Community Hall ,Kilmoganny on Friday 2nd December at 7.30pm. Small admission cost to the event with tea and coffee available on the night. A night of fun, songs and entertainment
FREE training workshops for community groups Kilkenny PPN are undertaking a series of workshops throughout the month of November.
1. Writing Funding Applications (On-site) Wed 16th Nov 7-9pm
What makes a good grant application? Articulating the need for funding. Attendees will have an opportunity to see a sample grant application and to submit questions during the Workshop.
Trainer: Evelyn Fitzpatrick. Location: St Canice's Neighbourhood Hall, The Butts, Kilkenny. R95 X72P.
2. Developing a Business Plan (Online) Tues 22nd Nov 7-9pm
Key components of a business plan. Using business models to underpin plans for new initiatives. Tailoring business plans to meet specific stakeholder needs.
Trainer: Donal McKenna. Register in advance for this online meeting:
https://us02web.zoom.us/meeting/register/tZ0ocumhrT4rG9VrB-LxQYAL3aaKXIHkoiG5
3. The Charities Governance Code (On-site) Tues 29th November 7-9pm What is the Carities Governance Code? The five principles. Core standards and additional standards. Actions and evidences. How to comply with the Code. Resources avaiable to help with compliance.
Trainer: Michael Quirke. Location: KIlkenny Volunteer Centre, Irishtown, Gardens, Kilkenny R95 KHR6
Anyone who has an interest in one or all of these workshops should register with Bortha or Mags via email: ppnkilkenny@kilkennycoco.ie or call 087 1731634.
Twenty Five's in Coolagh - All welcome to Coolagh Hall this Thursday and every Thursday for the popular game of "25's", A great way to pass the long wintry nights. The games begin at 8pm
Invitation to contribute to SETU Strategic Plan
The South East Technical University are currently developing their first strategic plan which will cover over a 5 year period. They are eager to gain input from as many stakeholders as possible, including individuals (e.g. parents, alumni, students, members of the community) and organisations (public sector, private enterprise, schools, cultural and community groups).and as a result, they are hosting an online meeting on the 21st of November at 6.30pm - see link - Launch Meeting - Zoom They are also inviting online submissions before 25th of November.They seek your views on the university's role, function, activities, and impact in support of the development of the plan. Please complete the form below and address the questions asked, as relevant. The final comment box will allow you to make any additional comments or suggestions.
See the link below South East Technological University Strategic Plan 2023-2028 (cognitoforms.com)
Public consultation on the Kilkenny Sustainable Urban Mobility Plan - 22nd November!
Kilkenny County Council has started the Kilkenny SUMP process. On 30th September a variety of stakeholders including Kilkenny PPN attended the first co-design focus group on the Sustainable Urban Mobility Plan (SUMP) for Kilkenny City faciltated by Connect the Dots.
The first public consultation event on this topic will take place in the Medieval Mile museum on 22nd November from 4pm to 8pm. The event will take place in an informal, drop-in format. Information will be shared through an engaging exhibition style. Canvas boards will be used for citizens to share their thoughts on the content and on the vision of the SUMP. Experienced facilitators will help to foster discussions and draw insights from those who attend. You can register for the event here via eventbrite To help explain the process please watch a summary video of the first stakeholder meeting https://youtu.be/QfdjRLDIpFA To receive the summary report of the discussions at the first stakeholder meeting please contact ppnkilkenny@kilkennycoco.ie
Dear Mother – a Decade of Centenaries project by Wallslough Studios
A new film, Dear Mother, written and directed by Kevin Hughes, will be screened in Butler Gallery from 8th -18th November. The film is set during the Irish Civil war in 1922 and tells the tragic true story of John Murphy and John Phelan who were executed on 29th December in Stephens Barracks, Kilkenny.
The film is 24 minutes long and will be screened on a constant loop. It explores the relationship between one of the condemned men John Murphy and his prison guard Tom. Before his impeding execution they slowly begin to understand each other and become friends.
This initiative is part of the Kilkenny County Council Decade of Centenaries Programme 2022 and is supported by the Commemorations Unit of the Department of Tourism, Culture, Arts, Gaeltacht, Sports and Media.