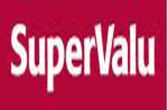 Green Street, Callan, Co. KilkennyTel: 056 7725603Fax: 056 7725153 Moblie:-086-8300102Email: dermotmccabe2@eircom.net OPENING H...
Weekly News 21st Nov 2022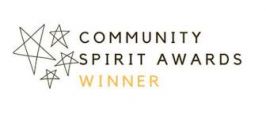 21 November 2022

Congratulations to Colette O'Dwyer who became the fourth winner of the Dunnamaggin Parish Community Spirit Award. Colette came along last Sunday with her fellow musicians under the assumption that she was there to play a few tunes for this years winner - well she was - she just didn't expect to be playing for herself. Surprised but delighted Colette is a much deserved winner. She has contributed to her community all her life as Joe Sheridan testified to when he spoke about Colette's volunteerism. Denise from St Josephs Home told the crowd how Colette has been playing music every Wednesday for the residents for so long that they can't remember when she started. Congratulations to Colette and to many more years playing the accordion and contributing to the life of her community .Saturday December 3rd Dunnamaggin Development Group will host their first Christmas Lights event in Madge's Garden at 5pm followed by our fourth Christmas Fair on December 4th KIds Treasure HUnt from 12noon - Santa will make his usual visit at 2.30pm but this year will again be able to stay and listen to the children's requests - stalls selling all manner of goods for customers to browse through for Christmas gifts, hot chocolate, Chef Eamon's famous Beef Stew, tea, coffee and cakes, along with a Monster Christmas Raffle, music and lots of fun. .
Local Lotto Results for November 14th: Winning numbers : 19, 28, 35. No Winner. Winners of Draw for 5 x € 30. Helen F Martin ( Helen F Martin ), Pauline Flynn ( Pauline Flynn ), Michelle O Sullivan ( Michael O Sullivan ),May Cuddihy ( Breda Smyth) ,John Walsh ( Townsend's Bar ) Jackpot November 21st: € 3,700 Venue : Delaney's Bar, Kells at 9pm. All Welcome
Droichead FRC are delighted to announce the return of our annual Senior Citizens Christmas Party on the 7 th December 2022. This year's party will be held at Edmund Rice Centre, Westcourt. There will be a 2 course dinner, raffle and lots of entertainment on the day. Places are limited and it is advised to book early, call Droichead on (056) 775560 EXT 1 to book. Callan Men's Shed have kindling for sale, 1 bag €2 or 3 bags for €5. They will be at Bank of Ireland every Saturday from 11am-2pm. Please support Callan Men's Shed. Inclusive Pilates with Shane Whelan, a 6 week programme to improve core strength, flexibility and mobility begins in Droichead FRC on Tuesday 8 th November from 11.30am-1pm. The programme costs €20 and for more info or to book a place contact Carmel (083) 2098069 or familysupport@droicheadfrc.ie .
L'Arche Kilkenny events
The L'Arche Christmas Fair is taking place on Sunday November 27th, 10am - 4pm, Green Lane Callan. The Fair will include a Santa's Corner, hand made crafts, raffle, baked goods, gift ideas, tea and coffee etc. (see also flyer above) The L'Arche Christmas Concert will be taking place at the St Eoghan`s Centre/Community Hall ,Kilmoganny on Friday 2nd December at 7.30pm. Small admission cost to the event with tea and coffee available on the night. A night of fun, songs and entertainment
Twenty Five's in Coolagh - All welcome to Coolagh Hall this Thursday and every Thursday for the popular game of "25's", A great way to pass the long wintry nights. The games begin at 8pm
Suicide or Survive: Free Wellness Workshop
SOS are delighted to be bring a Wellness Workshop to the Tower Hotel, Waterford City on the 29th of November 2022. A Wellness Workshop is an opportunity for you to take time out and learn a wide range of simple practical and effective tools and tips that you can use in your everyday life to improve your own wellness. These workshops aim to help you understand and take charge of your own mental health. The workshop is for anyone and everyone as we all have mental health!
For more information please click here: https://suicideorsurvive.ie/programmes/wellness-workshop/ To book your free place please click here: https://tinyurl.com/watww
FREE training workshop for community groups - The Charities Governance Code (On-site) Tues 29th November 7-9pm
What is the Carities Governance Code? The five principles. Core standards and additional standards. Actions and evidences. How to comply with the Code. Resources avaiable to help with compliance. Trainer: Michael Quirke. Location: KIlkenny Volunteer Centre, Irishtown, Gardens, Kilkenny R95 KHR6 Anyone who has an interest in one or all of these workshops should register with Bortha or Mags via email: ppnkilkenny@kilkennycoco.ie or call 087 1731634.
Communities Caring for Water Conference 2022 - Saturday 26th November in Collins Barracks, Dublin The link for the registration page for the community conference – online attendance registration is now live. The link is https://bit.ly/3sLJcR9