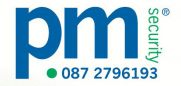 For all your security needs contact Padraig Moore on: 087 2796193 or pmsecuritysystems@gmail.com... ...
Weekly News 28th Nov 2022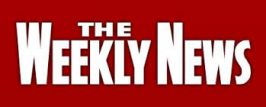 28 November 2022

Lotto Winning numbers for 21st November: 4, 8 , 32. No Winner. Winner of Draw for 5 * x € 30. Pauline Flynn ( Pauline Flynn ),Amelia Delaney ( C J Delaney ),Declan Donohue ( Declan Donohue ),John Wallace ( Ellen Delehunty ),Maga Cuddihy ( Breda Smyth.
Jackpot for November 28th € 3,850. Venue Dunphy's, Kilmoganny @ 9pm. Al Welcome
Christmas in Dunnamaggin - Saturday December 3rd Dunnamaggin Development Group will host their first Christmas Lights event in Madge's Garden at 5pm followed by our fourth Christmas Fair on December 4th KIds Treasure Hunt from 12noon - Santa will make his usual visit at 2.30pm but this year will again be able to stay and listen to the children's requests - stalls selling all manner of goods for customers to browse through for Christmas gifts, hot chocolate, Chef Eamon's famous Beef Stew, tea, coffee and cakes, along with a Monster Christmas Raffle, music and lots of fun. Thank you to everybody that has supported us during 2022. If you want to get involved on a more regular basis by volunteering with the core group please let us know through our facebook page Dunnamaggin Community News/ We are looking forward to another year of connections and fun.
Dunnamaggin GAA Dinner Dance: A fantastic night of celebration and entertainment was had in Hotel Kilkenny on Saturday night last when the Dunnamaggin GAA hosted a dinner dance in the skyline Suite. Large numbers attended as guest MC Marty Morrissey led proceedings which acknowledged the achievements of players in the parish at All Ireland level in Senior Camogie & U20 Hurling, Marked the 25th Anniversary of the 1st and only Senior Hurling title in 1997, and served as an opportunity to gather as a community for the first time since 2019. Jimmy Walsh Chairman Kilkenny GAA was on hand to make the presentations to Joe Fitzpatrick, Denis Walsh & Andy Hickey All Ireland U20 winners & the 1997 Senior Hurling winning Team. The contribution of the late Brendan Fennelly to the victory and the club was also marked on the night and Malachy Hogan presented a bunch of flowers to his wife Brid. The contribution of outgoing Chairman Jim Hickey both on and off the field over the last number of years was also acknowledged on the night and best wishes extended to incoming Chairman Denis Lahart.mThe club would like to thank Marty Morrissey for making himself available, Organisers of the night, Committee members, Past & Present players, Sponsors,
Supporters & Friends of Dunnamaggin GAA who all contributed to the night being such a huge success.
Kilmoganny Bridge Club Results: for 23/11/2022: 1 Ellen Delahunty & Kitty Meagher B/G Tina Ronan & Breda Butler 2 Elizabeth Lanigan &Grace Landy. Bridge is every Wednesday night at 7.30pm in St. Eoghans Centre, Kilmoganny. All welcome.

Droichead FRC's annual Senior Citizens Christmas Party is on Wednesday the 7th December .This year's party will be held at Edmund Rice Centre, Westcourt. There will be a 2 course dinner, raffle and lots of entertainment on the day. Places are limited to book call Droichead on (056) 775560 EXT 1. Raffle tickets can be in Droichead FRC or alternatively you can purchase tickets from our wonderful volunteers on the 2 nd December in Supervalu Callan. 1 st prize Supervalu Hamper, 2 nd prize Voucher for John Murphy's Butcher and 3 rd prize Homemade Christmas Cake.
Callan Men's Shed have kindling for sale, 1 bag €2 or 3 bags for €5. They will be at the Bank of Ireland every Saturday from 11am-2pm. Please support Callan Men's Shed.
Did you know that there is a low cost typing and photocopying service available in Droichead Family Resource Centre ? For more information and to keep up to date with all of the services , supports and community groups available at Droichead Family Resource Centre follow us on Instagram and facebook or call the centre on (056) 7755660.
L'Arche Kilkenny events
The L'Arche Christmas Fair is taking place on Sunday November 27th, 10am - 4pm, Green Lane Callan. The Fair will include a Santa's Corner, hand made crafts, raffle, baked goods, gift ideas, tea and coffee etc. (see also flyer above) The L'Arche Christmas Concert will be taking place at the St Eoghan`s Centre/Community Hall ,Kilmoganny on Friday 2nd December at 7.30pm. Small admission cost to the event with tea and coffee available on the night. A night of fun, songs and entertainment
Twenty Five's in Coolagh - All welcome to Coolagh Hall this Thursday and every Thursday for the popular game of "25's", A great way to pass the long wintry nights. The games begin at 8pm
Suicide or Survive: Free Wellness Workshop SOS are delighted to be bring a Wellness Workshop to the Tower Hotel, Waterford City on the 29th of November 2022. A Wellness Workshop is an opportunity for you to take time out and learn a wide range of simple practical and effective tools and tips that you can use in your everyday life to improve your own wellness. These workshops aim to help you understand and take charge of your own mental health. The workshop is for anyone and everyone as we all have mental health! For more information please click here: https://suicideorsurvive.ie/programmes/wellness-workshop/ To book your free place please click here: https://tinyurl.com/watww

Wellness Conversation with Family Members and Supporters Morning in Kilkenny
Recovery College South East are delighted to inform you that SHINE, Family Peer Support Service (HSE), Recovery College South East and Mental Health Ireland are hosting a Wellness Conversation with Family Members and Supporters Morning on Friday 9th December 2022 in the Recovery College South East, Greenhills, Kilkenny, R95 YYCO from 10am to 1pm. The aim is to promote wellness and self-care, particularly around the necessity to care for themselves as family members/supporters/friends while supporting a loved one in the area of mental health and recovery. Also having group discussions and conversations around information needed around supports and to promote the Family Peer Support Groups (in person) launching in 2023. This morning event is an open invitation and no need to register.

Public Survey on the Abbey Quarter Masterplan
Kilkenny County Council have recently commenced a Review of the Abbey Quarter Masterplan and Design Code, which was first adopted in 2015.
Under the guidance of the current Masterplan, much development has occurred within this masterplan area, including the construction of linear park, the refurbishment of the Brewhouse office building which is fully occupied and a new City Library, currently under construction. The original Masterplan is now seven years old, thus a comprehensive review is needed to ensure this Masterplan is in line with current thinking and best practise and can keep driving effective decision making.
In order to ensure that your needs and priorities are reflected in the revised Masterplan, Kilkenny County Council invites all those who have an interest in the sustainable development of Kilkenny City to get involved in a comprehensive public engagement programme. This first phase of this public engagement programme comprises a short online survey in the form of a questionnaire. The aim of this anonymous questionnaire is to learn what people think about the current Abbey Quarter Masterplan and where the focus of the new document should lie. This initial survey will be followed in the new year with further public events and stakeholder meetings. The questionnaire is live for three weeks from Nov. 21st – Dec. 12th inclusive and is available at: https://www.surveymonkey.com/r/AbbeyQtr Links for the questionnaire are also available via both kilkennycoco.ie and consult.kilkennycoco.ie as well as on the Council's social media channels. Paper copies of the survey are also available in the City Library.