Shop online at www.treacyscarpetsandfurniture.ie Carpets, Timber, laminate and Vinyl floors, Mattresses, beds and bedroom furniture, dining room, sui...
Weekly News 16th Jan 2023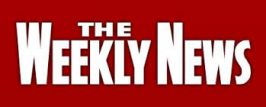 16 January 2023

Kilmoganny Bridge Results: for 11/1/2023:1st Mary Lonergan & Kathleen O'Shea BG Catherine Burke & Helan Lanigan 2nd Jackie Kenneally & Nellie Lahart Bridge is every Wednesday night at 7.30pm in St. Eoghans Centre, Kilmoganny. All welcome.
Local Lotto Results for January 9th: Winning Numbers : 23 , 27, 28. No Winner. Winners of Draw fpr 5 x € 30. Dick O Shea ( Townsend's ),Laura Davis ( Anne Hickey ), Noel Hickey ( Anne Hickey ),Seaghan O Neill ( Anne Hickey ),Padraig lawton ( Malachy Hogan )
Jackpot next Week €4,900 January 16th Venue : Delaney's, Kells at 9pm All Welcome.
Date for your dairy: March 5th the Dunna Dash is happening in aid of St Leonards National School.
Drugs Awareness Talk January 25th in St Leonards NS Dunnamaggin at 7.30pm with An Gardaí and guest speaker Conor Harris. Free entrance with a donation box for The Samaritans.
KRSP Chair Based Excercise Programme Callan
Kilkenny Recreation and Sports Partnership present a10-week programme of Chair Based Exercises each Monday morning at 9.30am in Droichead Family Resource Centre, Callan. Cost for this 10-week programme is €20. This programme is a gentle exercise programme with plenty of chat and we welcome all older adults and adults with additional needs. The programme starts on 16th January until 27th March excluding February 6th. For anybody who needs help with booking call Seamus on 087 3567884 or email seamus@krsp.ie The link to register online is https://krspcallancbejanuary2023.eventbrite.ie
Droichead Family Resource Centre Callan Notes 5th January 2023 - Food Bank available in Droichead FRC, The Old CBS, West Street, Callan R95V380- take what you need. Selection of foods and personal care products available. Deliveries also available, private and confidential service for more info contact Carmel (083) 2098069 or familysupport@droicheadfrc.ie . Inclusive Pilates with Shane Whelan, a 10 week programme to improve core strength, flexibility and mobility begins in Droichead FRC on Wednesday 25 th January from 11.30am-1pm. The programme costs €40 and for more info or to book contact Carmel (083) 2098069 or familysupport@droicheadfrc.ie . Knit/ Crochet & Natter returns to Droichead FRC on Friday 13th January from 10am-12pm. A tutor will be on hand to show new skills and classes are open to all beginners/improvers/ advanced. €2 per class to cover the cost of tea and coffee and sewers and fans of other yarn crafts are also welcome. For more info or to book contact Carmel (083) 2098069 or familysupport@droicheadfrc.ie .

New Year - New Role !
Kilkenny Mens Action Network would love to hear from a Volunteer interested in supporting the group to promote their activities with the purpose of encouraging new members !
Register your interest here :https://www.i-vol.ie/volunteer-opportunity/...

Recovery College South East - Winter/Spring interactive workshops.
This year Recovery College South East are able to offer integrated/hybrid workshops which means you have the option of attending some of the workshops in person or joining online from home. Each workshop on the timetable specifies whether it is in-house or online, or both. See the flyer above with workshops taking place in January.
If you are interested in taking part in any of these sessions, please complete the enrolment form and return it to Recovery College South East by email or contact us by phone to enrol.E: enrolrecoverycollegesoutheast@gmail.com T: 086 1746330