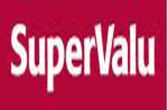 Green Street, Callan, Co. KilkennyTel: 056 7725603Fax: 056 7725153 Moblie:-086-8300102Email: dermotmccabe2@eircom.net OPENING H...
Weekly News 23th Jan 2023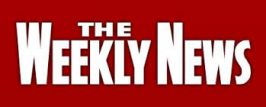 23 January 2023

Kilmoganny Bridge Club The bridge results for 18/1/2023: 1st Catherine Burke & Helan Lanigan BG Gerry FitzGerald & Kitty Meagher 2nd Jackie Kenneally & Betty Cuddihy Bridge is every Wednesday night at 7.30pm in St. Eoghans Centre, Kilmoganny. All welcome.
Local Lotto Results for 16th January 2023 Winning numbers 7,15,35. No Winner. Draw for 5 x €30. John Fitz (Dunphy's),Rita Grace (Ellen Delehunty) CKE (Niamh O Donovan) Billy O Meara ( Aidan Farrell) Aoife O Neill (Anne Hickey).Jackpot next week January 23rd € 5,050. Venue Dunphy's Ba, Kilmoganny at 9pm. All Welcome.
St Leonards National School Dunnamaggin is now taking enrolments for September 2023. please email dunnamagginschool@gmail.com or phone 083 1208221 for a form. Closing date is March 16th.
World Wetlands Day outing to Newpark Fen
Birdwatch Ireland Kilkenny Branch have organised an outing to Newpark Fen on Saturday 4th February @10am (meet at Newpark Fen) to celebrate World Wetlands Day. It will follow the path around the marsh and point out the various species of birds that are seen and heard, identify bird calls and song and some plants along the route. Please wear suitable hiking boots and warm waterproof clothing in case of inclement weather. Email patandmarydurkin@gmail.com for further details.

Date for your dairy: March 5th the Dunna Dash is happening in aid of St Leonards National School.
Drugs Awareness Talk tonight January 25th in St Leonards NS Dunnamaggin at 7.30pm with An Gardaí and guest speaker Conor Harris. Free entrance with a donation box for The Samaritans.
KRSP Chair Based Excercise Programme Callan
Kilkenny Recreation and Sports Partnership present a10-week programme of Chair Based Exercises each Monday morning at 9.30am in Droichead Family Resource Centre, Callan. Cost for this 10-week programme is €20. This programme is a gentle exercise programme with plenty of chat and we welcome all older adults and adults with additional needs. The programme starts on 16th January until 27th March excluding February 6th. For anybody who needs help with booking call Seamus on 087 3567884 or email seamus@krsp.ie The link to register online is https://krspcallancbejanuary2023.eventbrite.ie
Droichead Family Resource Centre - Food Bank available in Droichead FRC, The Old CBS, West Street, Callan R95V380- take what you need. Selection of foods and personal care products available. Deliveries also available, private and confidential service for more info contact Carmel (083) 2098069 or familysupport@droicheadfrc.ie . Inclusive Pilates with Shane Whelan, a 10 week programme to improve core strength, flexibility and mobility begins in Droichead FRC todayWednesday 25th January from 11.30am-1pm. The programme costs €40 and for more info or to book contact Carmel (083) 2098069 or familysupport@droicheadfrc.ie . Knit/ Crochet & Natter returns to Droichead FRC on Friday 13th January from 10am-12pm. A tutor will be on hand to show new skills and classes are open to all beginners/improvers/ advanced. €2 per class to cover the cost of tea and coffee and sewers and fans of other yarn crafts are also welcome. For more info or to book contact Carmel (083) 2098069 or familysupport@droicheadfrc.ie .