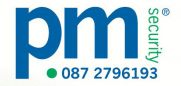 For all your security needs contact Padraig Moore on: 087 2796193 or pmsecuritysystems@gmail.com... ...
Weekly News 30th Jan 2023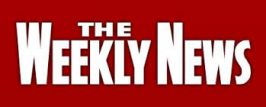 30 January 2023

Weekly Notices Since 2019 I have been compiling the Dunnamaggin notes for the Kilkenny People. My last notes for the community will be next week as Eamon and myself are relocating to the coast. I would hope that someone from the parish - Kilmoganny, Kells or Dunnamaggin - will take on the job. It's not difficult once you have access to an email account - groups and individuals who wish to highlight an event happening in the community email before 12 noon the Sunday before the paper. I then put everything into an email to the People and send it nSunday evening. I also email James with the notes so as it is put up on DKK.ie. With a smart phone it can be done from anywhere. If you wish to take on the role please email notes@kilkennypeople.ie with your contact details and they will take it from there. It has been a pleasure and a privilege Trish.
Kilmoganny Bridge Club Results for 25/1/2023: st Gerry FitzGerald & Kitty Meagher BG Nellie Lahart &Jackie Kenneally 2nd Treasa De Burca & Mary Barry Bridge is every Wednesday night at 7.30pm in St. Eoghans Centre, Kilmoganny. All welcome.
Local Lotto Results for 23rs January 2023, Winning Numbers 1,8,35. No Winner, Draw for 5 x€30. Alison Brennan (Jimmy Mccormack), C&C Ryan (Bobs shop) Deirdre Rohan (Niamh o Donovan) DHC (DHC) J S & E Hickeyv(Anne Hickey). Jackpot for January 30th €5,200. Venue Townsend's Dunnamaggin at 9pm. All Welcome
St Leonards National School Dunnamaggin is now taking enrolments for September 2023. please email dunnamagginschool@gmail.com or phone 083 1208221 for a form. Closing date is March 16th. The Dunna Dash will take place on March 5th in aid of the school. Registration at 11am - Kids Dash at 11.40am - 5 Km at 12 noon. Adults €10 - CHildren €5 - Family €20
KRSP Chair Based Excercise Programme Callan
Kilkenny Recreation and Sports Partnership present a10-week programme of Chair Based Exercises each Monday morning at 9.30am in Droichead Family Resource Centre, Callan. Cost for this 10-week programme is €20. This programme is a gentle exercise programme with plenty of chat and we welcome all older adults and adults with additional needs. The programme starts on 16th January until 27th March excluding February 6th. For anybody who needs help with booking call Seamus on 087 3567884 or email seamus@krsp.ie The link to register online is https://krspcallancbejanuary2023.eventbrite.ie
Droichead Family Resource Centre - Food Bank available in Droichead FRC, The Old CBS, West Street, Callan R95V380- take what you need. Selection of foods and personal care products available. Deliveries also available, private and confidential service for more info contact Carmel (083) 2098069 or familysupport@droicheadfrc.ie . Knit/ Crochet & Natter returns to Droichead FRC on Friday 13th January from 10am-12pm. A tutor will be on hand to show new skills and classes are open to all beginners/improvers/ advanced. €2 per class to cover the cost of tea and coffee and sewers and fans of other yarn crafts are also welcome. For more info or to book contact Carmel (083) 2098069 or familysupport@droicheadfrc.ie .

Lets Team Up to Clean Up is coming back this spring!
This Kilkenny County Council initiative was piloted last autumn and now a another county wide event will be run over the weekend of the 24th March, which encourages groups to litter pick in their local neighbourhoods. You are all invited to register a team and organise in a clean-up in your area anytime during 24th-26th March. So why not gather some staff, service users or volunteers and get involved! All participants will receive litter pick kits and if you register before the 10th February, your team will be entered into a draw for €250. To register go to - https://cleanup.kilkenny.ie/index.php/register-now/
Please help the Garden Bird Survey
Birdwatch Ireland are asking members of the public to keep note of the highest number of each bird species visiting their garden every week between now and February. We support this great initiative and encourage Kilkenny citizens to help with this survey. Please send your garden bird records online, by email or by post to Birdwatch Ireland. Further details available at https://birdwatchireland.ie/our-work/surveys-research/research-surveys/irish-garden-bird-survey/