Shop online at www.treacyscarpetsandfurniture.ie Carpets, Timber, laminate and Vinyl floors, Mattresses, beds and bedroom furniture, dining room, sui...
Lotto Results 30th Jan 2023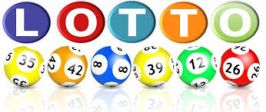 30 January 2023

Winning numbers: 10,22,30. No winner. Draw 5x€30. Pat Flynn(Pauline Flynn),Mutley(Pat Butler),M.Morre(Petes),Zoe Kenneally(Jackie Kenneally),Mary Cummind(Niamh O Donovan).Jackpot next week: €5,350. Venue Delaney's
Thanks to Trish Finnegan faithfully keeping readers of Kilkenny People informed of the Parish events & wishing both Trish & Eamonn best in their retirement.