Hughes O'Brien Chartered Engineers & Assigned Certifiers Frank 086 8638648 ...
Weekly News 30th August 2021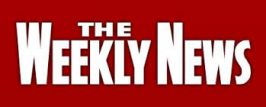 30 August 2021

Dunnamaggin Development Group - Thank you to everyone who came to our fourth market in Madges Garden last Sunday August 29th. While we had all the usual activities Café and BBQ last Sunday also had a vintage theme to it. Afternoon Tea was served in the marquee and a Best Dressed competition was won by Theresa Weekes, part of the prize was a photo shoot by local woman Cyndi Cliffe. Congratulations to Theresa and to all the ladies who took part and a special thank you to 2018 Kilkenny Rose Helena Hughes who judged the competition. Velma Byrne had a name the teddy competition on her stall and apple pressing took place during the day. The sun shone again, the village hummed with activity and the day was just fabulous. We hope you all enjoyed yourselves as much as we did. The next market will be held on September 26th - so stick the date in your diary - it's an event not to be missed.
Dunnamaggin GAA: Junior F Co.Champions
The Dunnamaggin Junior F team made history on Saturday last when they defeated Piltown in Hugginstown in the Co.Final. This was the first time in its history that Dunnamaggin had fielded a third team in the Club championship and to win it out on the first occasion is a fantastic achievement. Dylan Carroll opened the scoring in the first minute with a point from play but Piltown responded immediately with one. Kieran Bergin added a free and nearly immediately after Jason Doherty rattled the net which was quickly followed up by a point from play from Shaun O'Keeffe to push the lead out to 1:3 to 0:1 a great start and we were still only 6 mins in. Piltown got a point back but further points from Conor Long, Kieran Bergin and Shaun O'Keeffe pushed the lead to 1:7 to 0:2. Piltown were rattled but were very much in the game and with some very big strong players on their inside forward line they were giving our fullback line of Shane Kelly, Kieran Buckley and Ger Coffey loads to do. One such ball did get them a point they badly needed but immediately Jason Doherty got his second goal of the day when he was on the end of a high ball in.But just at the water break Piltown got more reward from the high ball in to work a goal to the net to leave the sides 2:7 to 1:6. Colin Fitzpatrick wasted no time at the resumption when he pointed from the first ball in only for Piltown to cancel it out with one of their own. Colin Fitz and Conor added further points but Piltown cancelled them out with ones of their own. This was turning out to be a fiercely contested battle with some super hurling of a very high standard.Conor added a further point from play but Piltown were starting to chip away at Dunnamaggin's lead, mainly from placed ball and they had got it back to 2:10 to 1:8 at the half time whistle.The third quarter was a ferocious affair with Piltown really bringing the game to Dunnamggin but the Dunnamgin lads were hurling really well as a team and outscored their opponents narrowly 5 point to 4 to put the sides in 2:15 to 1:13 at the water break. The intense heat in Hugginstown on a glorious day for any co final to be played was starting to tell on both sides but there was no dip in quality or intensity in the Hurling. Piltown got 3 unanswered points straight after the resumption to cut the lead to 2 points, the worst one ever to have in hurling. But up popped Jason again to put 3 between the teams. Kieran Begin traded scores with Piltown with placed balls to halt any further narrowing of the gap and there was huge relief when the ref finally blew the whistle. Dunnamaggin Junior F Champions. FT: Dunnamaggin 2:17 Piltown 1:17
Panel:- Sean Carroll, Ger Coffey, Kieran Buckley, Shane Kelly, Darragh Walsh, William Bergin (C), Jimmy O'Neill, Conor Long, Jamie McLoughin, Shaun O'Keeffe, Kieran Bergin, Colin Fitzpatrick, Jason Doherty, Dylan Carroll, Roy Cullen, John Ruane, Derick O'Carroll, Patrick Keaneally, Greg O'Donnell, Dan O'Neill, Ian O'Dwyer, John Walsh. Management: Bob Doherty, William Kearney, Gerry Carroll, Ciaran Moore Photo attached of Captain Willie Bergin with the Junior F Trophy
Local Lotto Draw for 23rd August 2021 Winning Numbers : 5, 13, 15. No Winner. Draw for 5 x € 30. Sinead ( Kathleen Kirwan ),Jim Mccormack ( Jim Mccormack Kells ),Roy Ellis ( Niamh O Donovan ),Ed & Maeve Moylan ( James Moylan ),Dane Labser ( Petes Shop ) Jackpot 30 August € 1,900. The draw takes place in St. Leonards Hall Dunnamaggin every Monday @ 9.00 pm. All welcome.
Ras na mBan is the Premier women's cycling event in Ireland. It will run for five days from the 8th to the 12th September with six stages - a total of over 400km of racing action. This year the event will be headquartered in Kilkenny, with a new opening stage in Callan. This is the 35th year of women's International stage racing in Ireland. The race is compliant with covid rules, and ensures that all competitors, officials and all interested parties have the safest and best possible experience at the event. All new opening stage, with a 13km circuit finish in Callan, which will offer spectators two chances to view the race from the cordoned off streets. The race circuit is Kilkenny City, Danesfort, Stoneyford, Knocktopher, Kilmoganny, Skaugh, Coolagh, Callan. All welcome to cheer on all the riders and give a big Kilkenny welcome to the brave participants.
Windgap Camogie: FEILE FINAL -Disappointment for our U15 girls who put in a massive effort in the Division 1 Camogie Feile on Saturday evening in Palmerstown against Tullaroan/St. Anne's.St Anne's/Tullaroan proved to be strong opposition but great credit to Windgap Girls who never let their heads drop against formidable opposition. The team and management would like to thank Pat Moore and George Moore of Pat Moore Dairy Services Ltd and Delaval who sponsored a team jersey for the team. Thank you also to Denise Gaule, this years Feile Camogie Ambassador who gave the girls their training jersey at a light training session ahead of the Feile games.The Windgap 2021 Camogie Feile panel consisted of Jenny Saunders, Emily Freaney, Ria McCormack, Chole Drennan, Laura Doyle, Ava-Lily O'Neill, Niamh Enright, Eleanor Hayes (Captain), Ciara O'Shea, Ona Kennedy, Caoimhe Power, Cathy Power, Lauren Enright, Aisling O'Shea, Alaina O'Shea, Megan Kenneally, Ava Phelan, Roisin Cronin, Tamara Whelan, Kate O'Brien and Moya Egan, with a management team of Michael Saunders, Valerie Doyle, Marieanne Hayes and Niamh Bambrick.
Well done to our u10's who played a blitz in Windgap on Saturday morning against Carrickshock and O'Loughlin
Best of luck to club players Sontae & Nathania Jackson who will part of the Kilkenny Minor panel in the All Ireland final against Cork in LIT Gaelic grounds Limerick on Sunday 5th September at 5pm. And also to Gillian Costello who is part of the Kilkenny Intermediate panel who will face Antrim in Croke park on Sunday 12th September. Commiserations to Denise Gaule & Michaela Keneally on the Kilkenny senior panel defeat by Cork, well done to both ladies on a valiant effort. Congratulations to Windgap's Ona Kennedy who won the Kilkenny Community Games U14 Long puc county title. The event took place in Piltown on Saturday and is the first gold medal of 2021 for Windgap, Tullahought and Coolagh Community Games. Ona's brother Tadgh came 2nd in the boys U12 long puck. Windgap Camogie:
The Storytelling Series - Free Communications Training for Community and Voluntary Groups The Storytelling Series is an exciting FREE training series which will enable us all to feel confident about communicating our value! Public awareness is vital to maximising the work we do, and this series is all about amplifying our impact.
Whether you're a large charity or a voluntary group with limited time and no budget, this training is open to you!
Pitching to Press: How to Get your Story Out There with Claire Brennan (BBC, Irish Daily Mirror, Donegal Post) | Weds, 22 September, 11.00am - 12.30pm
Making Videos: Basics of Scripting & Filming with Jack Deacon (spunout.ie) | Weds, 29 September, 11.00am - 12.30pm
Making Videos: Basics of Film Editing with Tommy Flavin and Kevin O'Regan (The Reelists) | Thurs, 30 September, 11am – 12.30pm
Easy Graphic Design with Canva with Ronny Hermosa (Canva, Fair Trade Connection) | Weds, 13 October, 10.30am - 12noon
How to Be a Spokesperson for your Organisation with Eleanor Kelly (UCD Innovation Academy, Open Society Foundations) | Weds, 20 October, 11am – 12.30pm.
All workshops are delivered online and are free of charge. Any queries, please email Claire McGowran: claire@wheel.ie.
Recovery College SouthEast is offering workshops to improve your mental health in September. All are free but you need to book. See their timetable at https://www.recoverycollegesoutheast.com/workshops.html or call them on 086 1746330
Teac Tom - Quilt Raffle!
Teac Tom is continuing to provide it's supports and services to those affected by or bereaved by suicide throughout the summer. We have seen an increase in the numbers of people contacting us via our 24-hour helpline and through our social media channels. As people feel safer, we are getting some walk-ins again. However, to facilitate everyone and ensure compliance with the guidelines, it is still better to call first to make an appointment (056-7796592). There is a very special fundraiser being held at the moment by the South Midlands Branch of the Irish Patchwork Society. They made and quilted a beautiful 'You're a Star' quilt that will be raffled in early September in aid of Teac Tom. Tickets can be purchased at www.idonate.ie/raffle/irishpatchworksociety
Many thanks to all involved for their tremendous support!