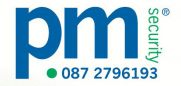 For all your security needs contact Padraig Moore on: 087 2796193 or pmsecuritysystems@gmail.com... ...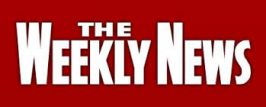 07 November 2022

Local Lotto Results - Winning Numbers for October 31st: 19 , 26 , 35. No Winner. Draw for 5 x € 30. Jim Dog ( Pat Comerford ), Anne Kirwan ( Kathleen Kirwan ), C G & K Long ( Larry Costello ), Patricia Wilkins ( Mary Heffernan ), Marty Bambrick ( Jimmy Kehoe ). Jackpot next week € 3,400 November 7th Venue Dunphy.s Kilmoganny at 9pm. All welcome.
Kilmoganny Bridge Club results for 2/11/2022: 1 Elizabeth Lanigan & Grace Landy 2 Mary Comerford & Rita Houlihan 3 Josie O'Gorman & Philip Brennan Bridge is every Wednesday night at 7.30pm in St. Eoghans Centre, Kilmoganny. All welcome.
Dunnamaggin GAA: Dinner Dance Tickets now on Sale
Tickets for the Dunnamaggin GAA Dinner Dance (Sat 26th Nov) can now be purchased from Jim Hickey (087)9667739, Philip Tallon (087)2831590, James Rossiter (087)2755091 & Ciaran Moore (086)8395693. On the night the 25th Anniversary of Senior Hurling Victory 1997 will be celebrated with special guest Marty Morrissey. Cost €45. Please purchase your tickets early to assist the organisers.
What's happening in Dunnamaggin: Nominations for the Community Spirit Award closed on Monday October 31st and the winner will be announced at a special ceremony in November. December 3rd will see our first Christmas Lights event in Madge's Garden at 7pm followed by our fourth Christmas Fair on December 4th where Santa will make his usual visit for the kids and adults alike. Thank you to everyone who volunteers at our events, who helps with the flowers in the village, who supports the work being done in the village and community.
Droichead FRC are delighted to announce the return of our annual Senior Citizens Christmas Party on the 7 th December 2022. This year's party will be held at Edmund
Rice Centre, Westcourt. There will be a 2 course dinner, raffle and lots of entertainment on the day. Places are limited and it is advised to book early, call Droichead on (056) 775560 EXT 1 to book. Callan Men's Shed have kindling for sale, 1 bag €2 or 3 bags for €5. They will be at Bank of Ireland every Saturday from 11am-2pm. Please support Callan Men's Shed. Inclusive Pilates with Shane Whelan, a 6 week programme to improve core strength, flexibility and mobility begins in Droichead FRC on Tuesday 8 th November from 11.30am-1pm. The programme costs €20 and for more info or to book a place contact Carmel (083) 2098069 or familysupport@droicheadfrc.ie .
Personal Ongoing Development (POD) programme Kilkenny LEADER Partnership are running a training programme called Personal Ongoing Development (POD) course aimed at people to support their personal development starting on November 8th 2022, 2 mornings per week (Tuesdays & Wednesdays from 10am to 1pm each day) over 4 weeks. All participants will attend all 8 sessions Would you like to press the post-Covid reset button to reconnect with your interests and community activities?
Do you need help to build your confidence so that you can get back to work or join a training course or a hobby group?
Are you unsure about which direction to take in life right now?
Do you feel uncomfortable in social situations?
Do you need information on where to get support/ information about employment, training, health and wellbeing services?
Do you need one to one support to assist you in planning for the future?
Would you like to add some structure/routine to your life?
If you have answered yes to more than one question, please get in contact with KLP – They are there to help! The POD programme is delivered weekly by a qualified facilitator who is equipped to help and support you. The training location in Kilkenny city will be provided once participant is registered. This course is funded by SICAP and The Rural Development Programme at Kilkenny LEADER Partnership.To register and if you have any questions please contact Sarah on 0860843446 or email sarah.bowden@cklp.ie
FREE training workshops for community groups Kilkenny PPN are undertaking a series of workshops throughout the month of November.
1. Writing Funding Applications (On-site) Wed 16th Nov 7-9pm
What makes a good grant application? Articulating the need for funding. Attendees will have an opportunity to see a sample grant application and to submit questions during the Workshop.
Trainer: Evelyn Fitzpatrick. Location: St Canice's Neighbourhood Hall, The Butts, Kilkenny. R95 X72P.
2. Developing a Business Plan (Online) Tues 22nd Nov 7-9pm
Key components of a business plan. Using business models to underpin plans for new initiatives. Tailoring business plans to meet specific stakeholder needs.
Trainer: Donal McKenna. Register in advance for this online meeting:
https://us02web.zoom.us/meeting/register/tZ0ocumhrT4rG9VrB-LxQYAL3aaKXIHkoiG5
Anyone who has an interest in one or all of these workshops should register with Bortha or Mags via email: ppnkilkenny@kilkennycoco.ie or call 087 1731634.